17 Days/17 Ways — Like and follow GreenHouse17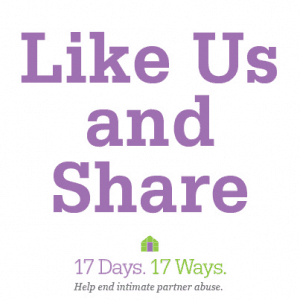 Like us on Facebook, follow us on Twitter, repin us on Pinterest, and share our photos on Flickr.
Stay connected with national and local news about domestic violence.
See pictures of the goings-on at our shelter.
Be the first to learn about new products from our farm.
Be informed about the urgent needs of our organization.
Most importantly BE AWESOME.
And share this page with a friend.
This post is part of our 17 Days/17 Ways campaign during Domestic Violence Awareness Month.