17 Days/17 Ways — Purchase Flowers and Produce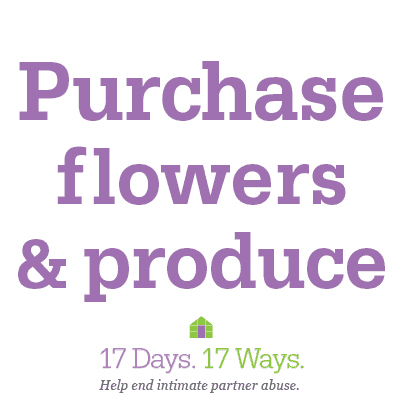 Our farm at GreenHouse17 was established three years ago, and has flourished rapidly ever since.
Two hoop houses make it possible for us to grow vegetables, fruits, herbs, and flowers for much of the year. Our Kentucky native flowers make beautiful arrangements for any occasion, no matter how big or small. You can take home a vase of flowers for loved ones or order flowers for a wedding or event.
This is an excellent way to support GreenHouse17 and participants in our farm stipend program. Participants receive training in practical job skills, are written a reference letter for when they transition out of the shelter, and experience a therapeutic environment through working with the garden.
Every product you purchase from our farm takes someone another step on the road to safety and self-sufficiency. And shows them that the community truly cares. Call us at 859.233.0657 or contact us from our website for more information.
This post is part of our 17 Days/17 Ways campaign during Domestic Violence Awareness Month.