17 Days/17 Ways — Contact Legislators to Help Victims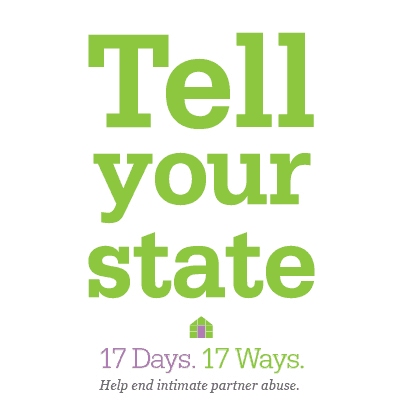 You have the power to help lonely bills that matter become law. If you've never advocated for legislative action, no worries. It's an easy thing to do and only takes a few minutes. Here are some steps you can take to let your representatives know that you support protections for survivors of domestic violence.
First, like us on Facebook to stay up to date on legislation that needs your help. For example, in the coming months we'll be trying again for a Kentucky law to protect victims of dating violence. Darlene Thomas, our Executive Director, recently talked about the need and efforts toward the law in this article.
Then, if you aren't sure of the names of your state legislators, look them up the Kentucky Legislative Research Center website.
Now, it's time to write a letter, send an email, or call their office to leave a message asking for their support of legislation to help victims of domestic violence.
Many legislators have switched to online communication forms instead of traditional email. You'll find links to email addresses and online communication forms for Kentucky legislators here. Mailing addresses and office phone numbers are available at this link.
You can also call the Legislative Message Line at 1-800-372-7181 to leave a voice mail for state officials. This line is open 8  a.m. to 4:30 p.m. Monday through Friday for most of the year.  During General Assembly, the hours are longer from  7 a.m. to 11 p.m. Monday through Thursday and 7 a.m. to 6 p.m. on Friday. Ask the operator to help you leave a message for your state elected officials, and have your message ready to read.
Remember to include your name and address in your email, voice message, or letter. Make sure your remarks are meaningful but not too long. Something like this is usually appropriate:
Senator/Representative … My name is … and I am a resident of your district. I support (Bill Number) because I believe we should do all we can to protect and support victims of domestic violence. This bill is especially important because … I ask for your legislative support for (Bill Number). Victims and survivors in our district are counting on your voice. (Include your first and last name, home address, phone number, and email so the legislator can respond.)
Now, dance your happy dance like no one is watching because you just did your part to help a lonely bill that matters become a law.
(And,  if you're not registered to vote, please visit the Kentucky Voter Information Center.)
This post is part of our 17 Days/17 Ways campaign during Domestic Violence Awareness Month.