17 Days/17 Ways Campaign – October 1 to 17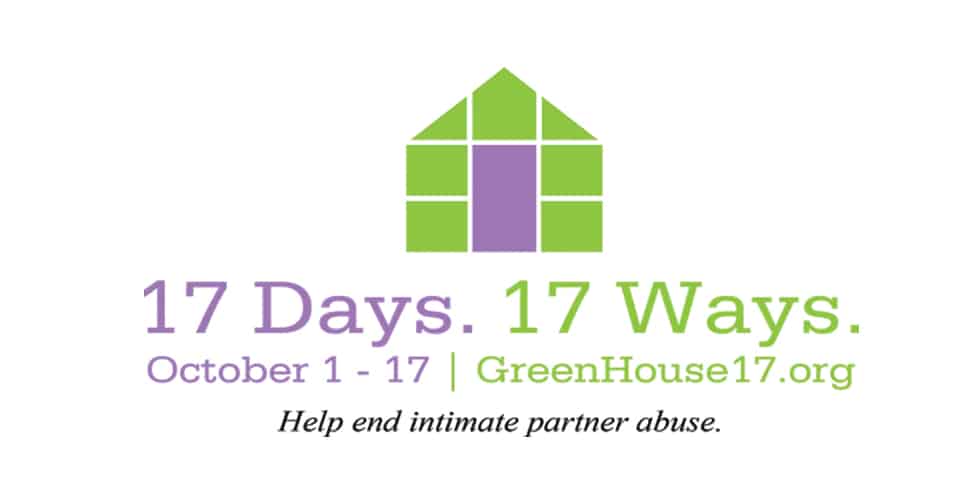 People are talking about intimate partner violence. It's in the news. Our friends, family and co-workers are having important conversations about barriers to leaving, reasons for staying, and abuser accountability. These dialogues are timely because October 1 marks the launch of National Domestic Violence Awareness Month.
And over the next 17 days, we will be sharing ways can help end intimate partner abuse. Our 17 Days/17 Ways campaign reflects our organization's approach to our mission. We believe intimate partner violence is a community issue that requires a community response.
Each and every one of us can nurture lives harmed by intimate partner abuse. In small and big ways, your actions demonstrate intolerance for violence and embrace the needs of survivors.
Look to our Facebook page, Twitter feed, or this blog to follow the campaign. And please share the information with abandon!