17 Days/17 Ways – Change Your Profile Pics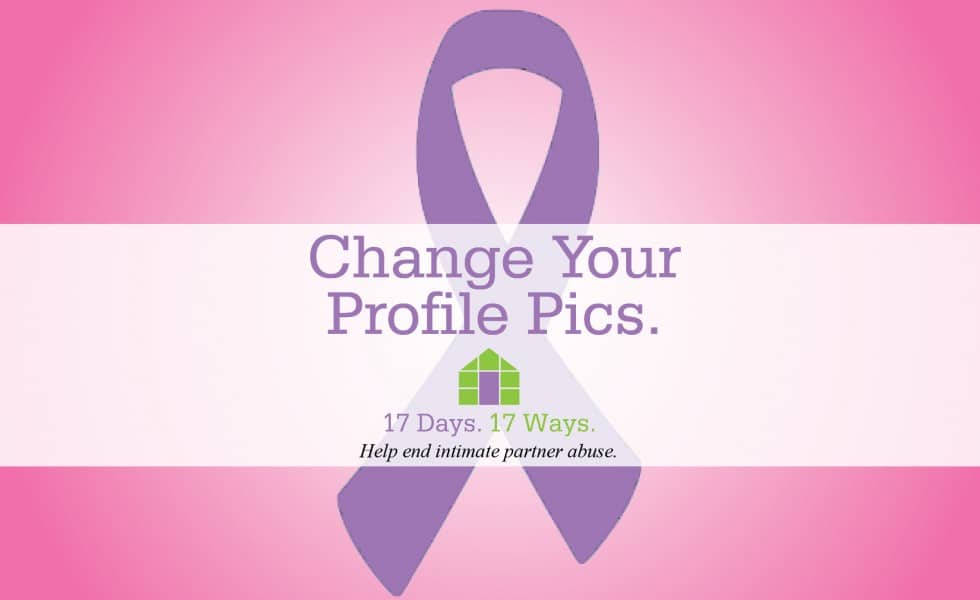 The first way to help end intimate partner abuse during Domestic Violence Awareness Month is easy. Change your profile pics on social media to stand in solidarity with survivors.
You'll find eight different profile pic options  in the slideshow below this post.
Kentucky's theme this year is "Wear some purple with your pink." That's because Domestic Violence Awareness Month shares October with Breast Cancer Awareness Month. We've created pinked-out versions of each design so you can raise awareness for both issues at the same time.
The process to change your profile pic is a little different on every social media site. Here's how you do it on Facebook:
Right-click (PC), CTRL-click (MAC), or long-click on your favorite profile pic
Save the image to  your computer or mobile device.
Go to your profile and hover over your profile picture.
Click the Update Profile Picture option and select upload a photo.
Browse the files on your computer or mobile device to find the saved pic.
Remember to update your status so your friends know why you changed your pic. Here are some ideas:
I just changed my profile pic for Domestic Violence Awareness Month. I stand in solidarity with survivors of intimate partner abuse.
For the next month, my profile will be purple and pink to show my support for survivors of breast cancer and domestic violence.
One in three is one too many. I am committed to ending intimate partner abuse in our communities!
This post is part of our 17 Days/17 Ways Campaign to end intimate partner abuse.