17 Days/17 Ways – Protect Family Pets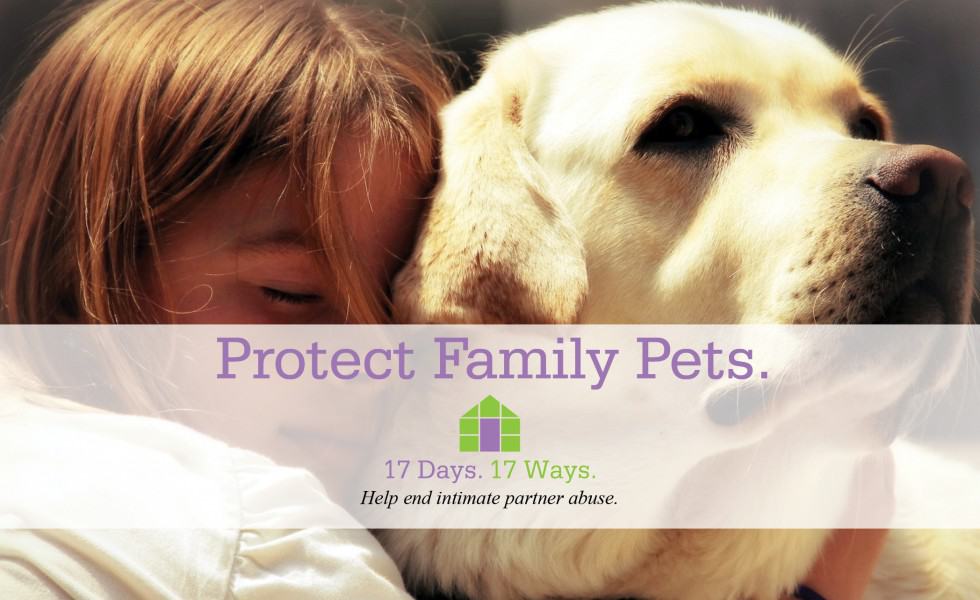 By Curtis Bethel
Student Blogger
Special note: Today's post was written by a freshman student at the University of Kentucky who is participating in a service learning project.
Far too often, the most difficult step for victims of intimate partner abuse is leaving parts of their life behind to establish safety. Sometimes this includes their beloved pets.
The National Coalition Against Domestic Violence reports more than two-thirds of victims in emergency shelters say their batterer had harmed family pets for revenge or to emotionally control them.  The coalition's website also reports up to 40% of domestic violence victims are unable to escape their abusers because they are concerned about what might happen to their pets when they leave.
It is time for this obstacle to be put to an end at last. Teaming up with RedRover, a national organization committed to helping animals in crisis, GreenHouse17 has created a plan to create safety for humans AND safety for animals. Four existing horse stables on the property surrounding the organization's emergency shelter are being converted to animal kennels for dogs and cats of survivors.
You can help protect family pets and end intimate partner abuse in central Kentucky by making donations of pet food, bedding, and stainless-steel dishes to GreenHouse17. Just complete the short form at this link for more information.
Additional thoughts from GreenHouse17 staff: Our kennel conversion project has benefited from the help of so many generous people and organizations. Funding was provided through a grant from RedRover and contruction is being completed by Robbie Brasher.  Consultations from the Lexington Humane Society guided the project development and prepared our staff. Chevy Chase Animal Hospital has committed to providing a medical examination for animals residing in shelter.  And we've already received generous donations of pet supplies from Incredipet and their customers.
This post is part of this year's 17 Days/17 Ways Campaign to end intimate partner abuse. For more information about the connection between animal and human abuse, look to the SAF-T (Sheltering Animals and Families Together) website.