17 Days/17 Ways – Write A Letter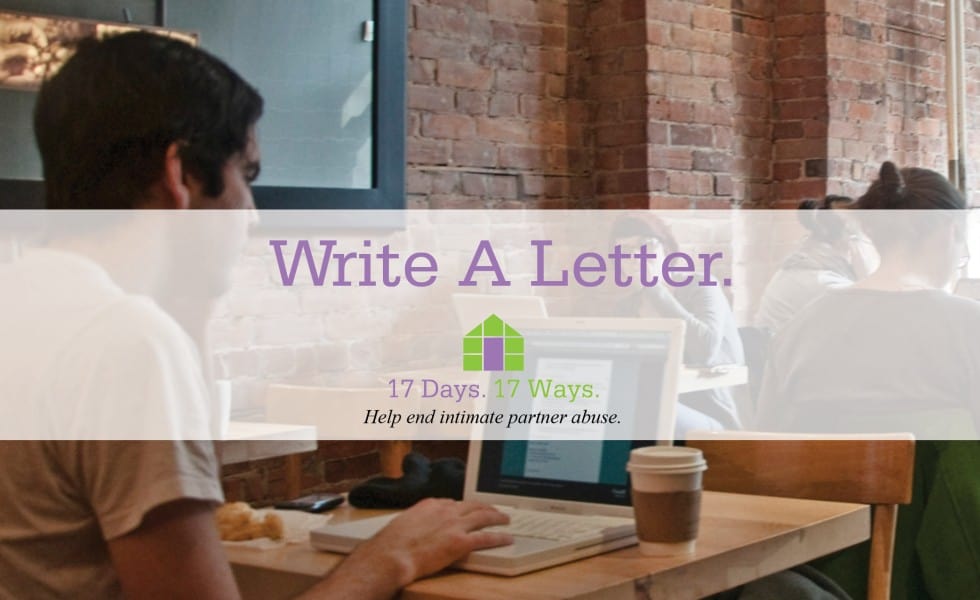 Intimate partner violence happens in every community and neighborhood, but sometimes we don't hear about the issue in the news until someone is harmed. On the other hand, the issue of intimate abuse is a popular topic in television and film. Unfortunately, many of these stories perpetuate myths by mythologizing, minimizing, and misnaming the abuse
Writing a letter to the editor of your local paper is an effective way to create awareness during Domestic Violence Awareness Month. The Kentuckians for the Commonwealth website includes this useful resource to help you write a letter. They've compiled a list of newspaper contacts from across the state, including colleges and university papers, and offer these tips for an effective letter:
Keep the letter short, usually less than 250 words
Support your point of view with key facts (consider statistics from the National Network to End Domestic Violence)
Make a personal connection and describe why you care about the issue.
Remember to include a call for community action. What do you want people to do?
And when you watch a popular show or film that irresponsibly handles the topic of intimate partner violence, look to the program's social media pages to offer feedback about the misrepresentation of the issue. Your voice matters.
Let us know if your letter is published, and tweet us a link to programs you comment on. We'd like to feature your thoughts here on our blog.
This post is part of this year's 17 Days/17 Ways Campaign to end intimate partner abuse.