Introducing Wholesome: New Handmade By Survivors Goat Milk Soap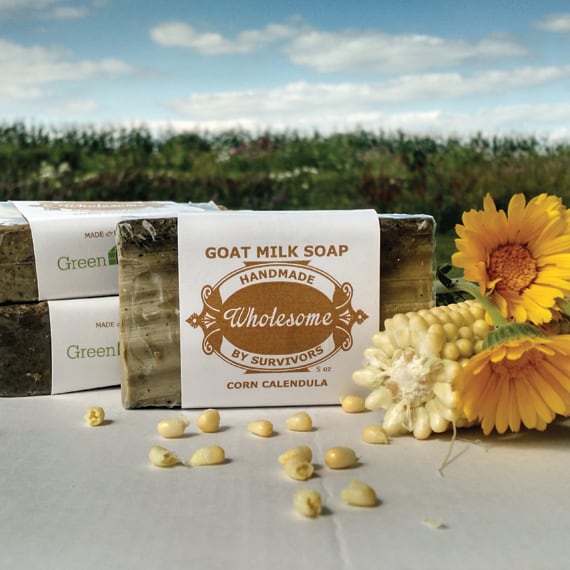 We're so excited to share our newest Handmade By Survivors product with you! Wholesome is a goat milk soap made with corn and calendula from our farm to provide exfoliation and nourishment. Natural ingredients like lemon balm herb, lavender flower, comfrey leaf, plantain leaf, and other essential oils soften your skin.
Available now from our shop at Esty!
Each bar weighs about 5 oz. Single bars sell for $6.50, and three-packs are available at a discounted rate. If you live in the Lexington area and would like to pick up your order rather than have it mailed, just send us a custom order request. We're happy to make these arrangements with you.
Our products are Kentucky Proud with the support of Grow Appalachia. And 100% of your purchase nurtures lives harmed by intimate partner abuse. Survivors experience restorative healing, collaborative work, and new skill development during the making process.
Shop our Handmade By Survivors products on Etsy.