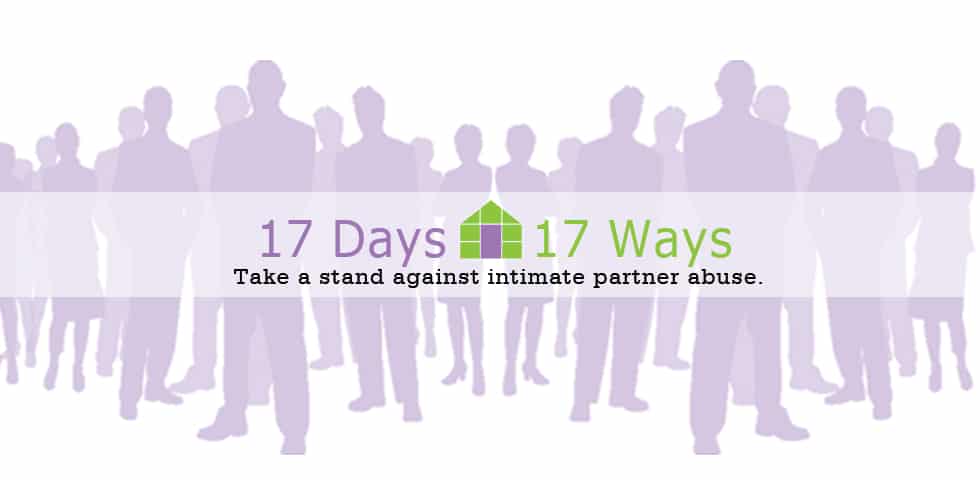 Blog
17 Days / 17 Ways to Take a Stand Against Intimate Partner Abuse
From October 1-17, we will be sharing ways you can take a stand against intimate partner abuse.
On October 1, we will launch the 17 Days / 17 Ways campaign to Take a Stand Against Intimate Partner Abuse.  The awareness campaign is part of National Domestic Violence Awareness Month, recognized annually in October.
Each day we will share one way to take a stand.  Some of the ways to help will be easy and others will be more difficult. In small and big ways, your actions demonstrate intolerance for violence and support survivors. When we take a stand against intimate partner abuse today, we support survivors and create a community intolerant of violence for generations to come.
Look to our Facebook page, Twitter feed, Instagram pics, Pinterest pins, and our blog to follow the campaign. And please share the information with friends, family, and followers!