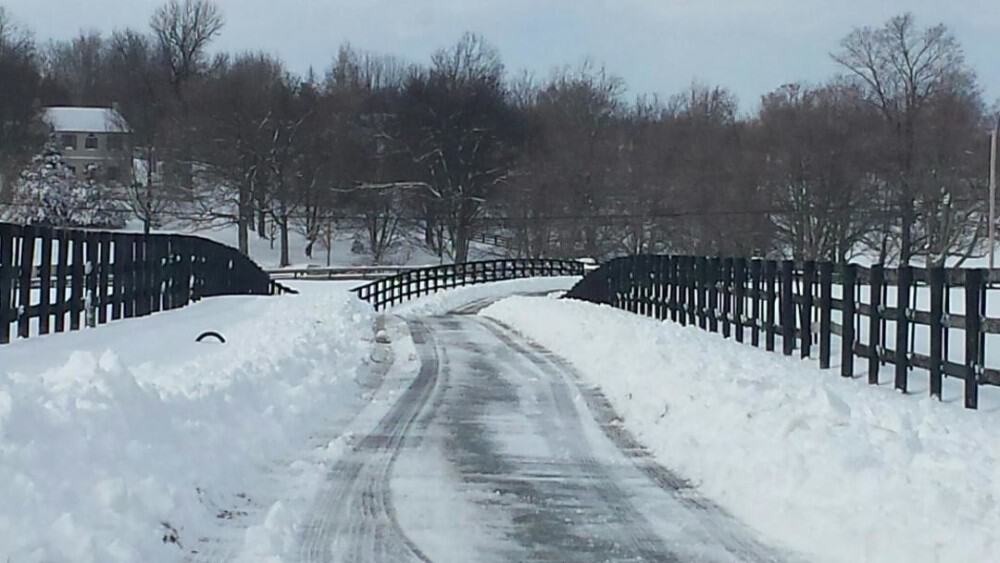 Blog
Another Snow Day at the Shelter
Another snow day. In March?!
Snow days promise so much in the beginning. We get a little extra time to enjoy that cup of coffee while ooh-ing and ahh-ing at the beauty of nature outside the window. Oh how this moment is fleeting! By noontime it's but a distant memory. Snow days come with a long to-do list: canceling meetings, shoveling the driveway, clearing the sidewalks, checking on family and neighbors, finding the kids' gloves and boots…
And all this and more is happening for 36 adults and children finding safety at our emergency shelter today.
With a little help from amazing supporters in the community, our advocates and counselors have pulled together to nurture lives harmed by intimate partner abuse during the winter storm. We're here 24-hours a day. Every day of the year. Even when there's 15 inches of snow on the ground!
Answering calls to the crisis hotline.
Helping moms find those missing gloves and boots.
Mopping up melted snow that's been tracked inside.
Making another pot of coffee and whipping up some hot chocolate for the kids.
Pulling out the coloring books and crayons and puzzles.
Picking up the toys (again.)
Appreciating the moments of quiet play inside and supervising the rambunctious play outside.
Helping little ones roll little mounds of snow around the yard.
Showing the littlest ones how to make their first snow angels.
Watching Frozen (again.)
Making snacks and lunches.
Chopping vegetables for a big pot of hot soup for dinner.
And we are loving every moment because the families at our shelter are laughing and smiling during such a difficult time. Healing is happening at our shelter in the middle of this beautiful winter wonderland in Kentucky. That's worth mopping up the melted snow in the entryway a hundred times today. Do you want to build a snowman?