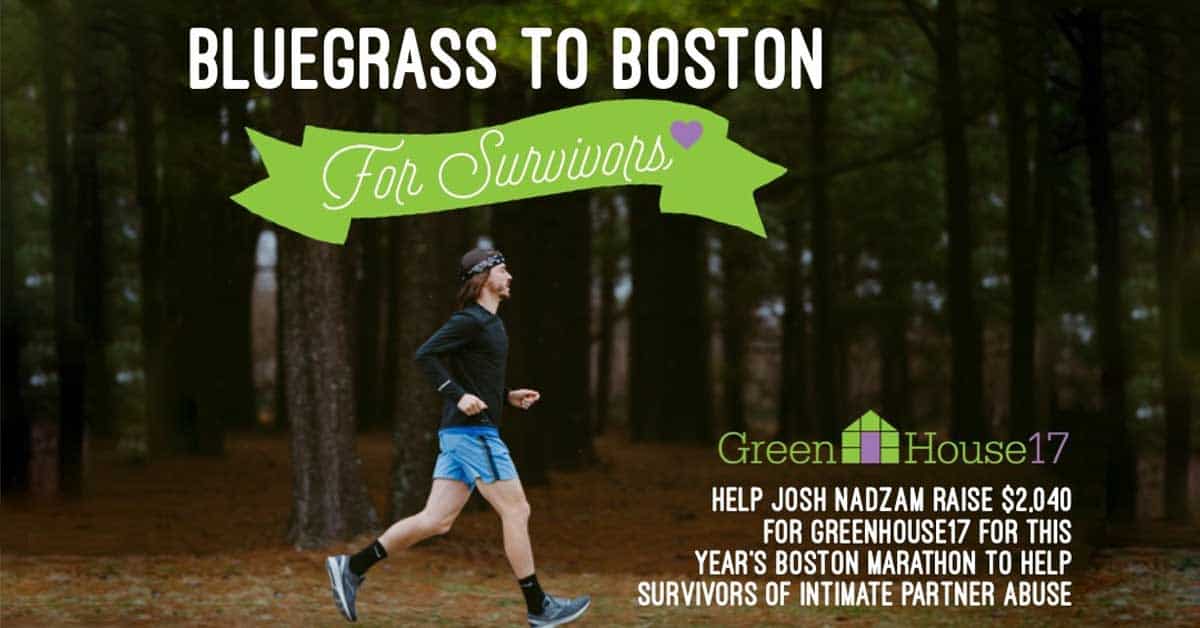 Blog
Bluegrass to Boston for Survivors!
Our friend Josh Nadzam has qualified for the Boston Marathon. And he's dedicating his race to survivors of intimate partner abuse.
Josh's goal is to raise $2,040 for survivors. That's $2 a day for every survivor of intimate partner abuse who will find safety and healing at our shelter during the month of the marathon.
This isn't the first time Josh has run for survivors.
He also qualified for the marathon a few years ago and dedicated his race to our mission. And back in 2014, he ran from Lexington to the capitol in Frankfort to raise awareness and support for legislation to protect victims of intimate partner abuse in dating relationships.
"This cause is so dear to my heart. As a human I feel a responsibility to get involved but as a man, I feel a special duty to step up and act."
You can cheer Josh on and contribute to his goal by making a contribution at the Bluegrass to Boston for Survivors fundraising page.
If you prefer to make a contribution by check, please include Bluegrass to Boston in the memo and mail to GreenHouse17, PO Box 55190, Lexington, KY 40555.
Image by Mothwing Photography.