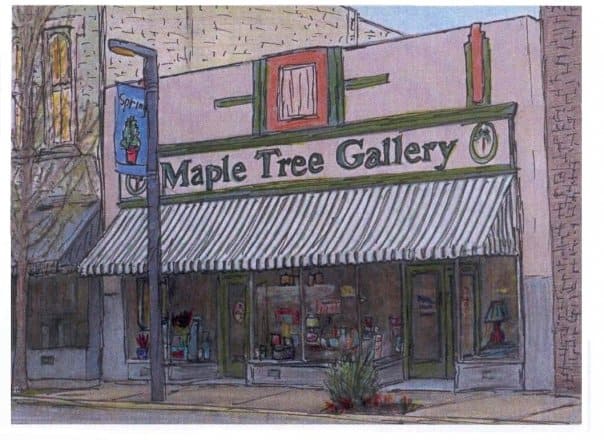 Blog
Community Partner Spotlight: Maple Tree Gallery
With the hustle and bustle of city life in Lexington, it is always nice to get out and about into the smaller, more relaxed towns that we serve. And Danville is particularly close to our hearts with three staff and one boardmember having roots there.  
Therefore, we are very excited to announce that our Handmade by Survivors products will be available for sale there!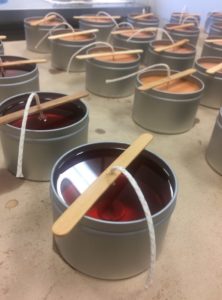 One of the loveliest places in Danville, without a doubt, is the Maple Tree Gallery. It's not just a gallery and it's not just a gift shop, as it might appear through the large streetside windows.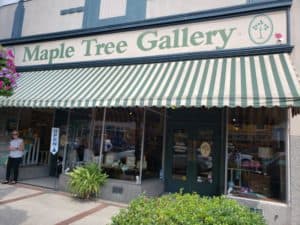 Long-time native and shop owner, Julie Nelson, also provides custom framing, lamp repair and UK swag if the season is right alongside friendly, make-you-feel-at-home customer service.  
And who could forget about Rosebud, the gentlest store dog ever! This sweet boxer happily trots up to all customers with a sniff and a smile.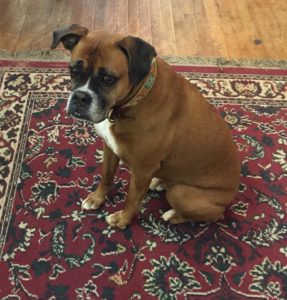 So if you're in the area come say hi to Julie and Rosebud and maybe even stock up on soaps, candles and lip balms. All while supporting survivors of intimate partner abuse in the Bluegrass.  
We always appreciate the continued support of our amazing communities.  
Danville Trivia Tidbit: Danville was the first capital of Kentucky and where the first constitution of Kentucky was written in 1792.