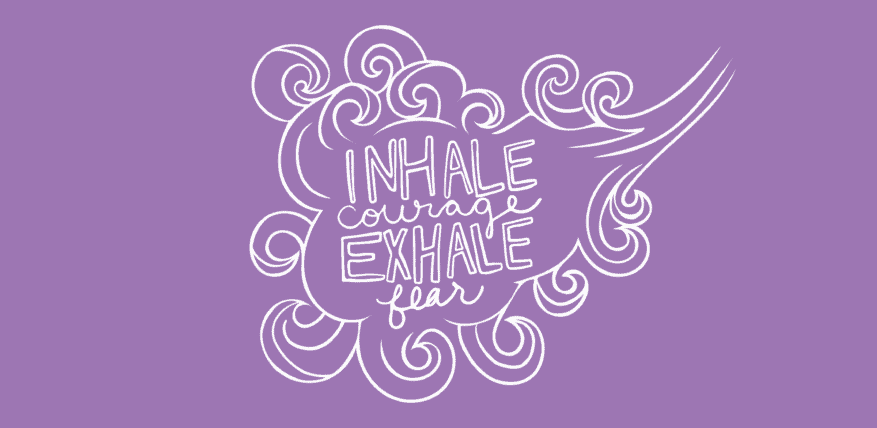 Blog
October is Domestic Violence Awareness Month
Our "Inhale Courage, Exhale Fear" theme for Domestic Violence Awareness Month is inspired by our shared experiences this year.
We continue to breathe knowing each breath we take could harm someone we love. Our lungs fill and empty as we witness and participate in the reckoning of our nation's systemic racism. We steady our breath before answering another call to the crisis hotline as domestic violence continues to rise during this pandemic.  
But when was the last time you took a really deep breath? Now might be a good time.
Inhale.  Exhale.
Do you feel a sense of calm? Do you notice your body relaxing as the oxygen circulates through your body?
Although fear is a healthy emotion that helps us to avoid danger, prolonged fear will eventually replace our hope. As advocates in the mission to end domestic violence, we know that deep breathing exercises can be therapeutic and healing. 
Inhale courage. Exhale fear.
As the month of domestic violence awareness begins, we invite you to identify yourself as an advocate for survivors by participating in one or many of these socially distanced activities this October.