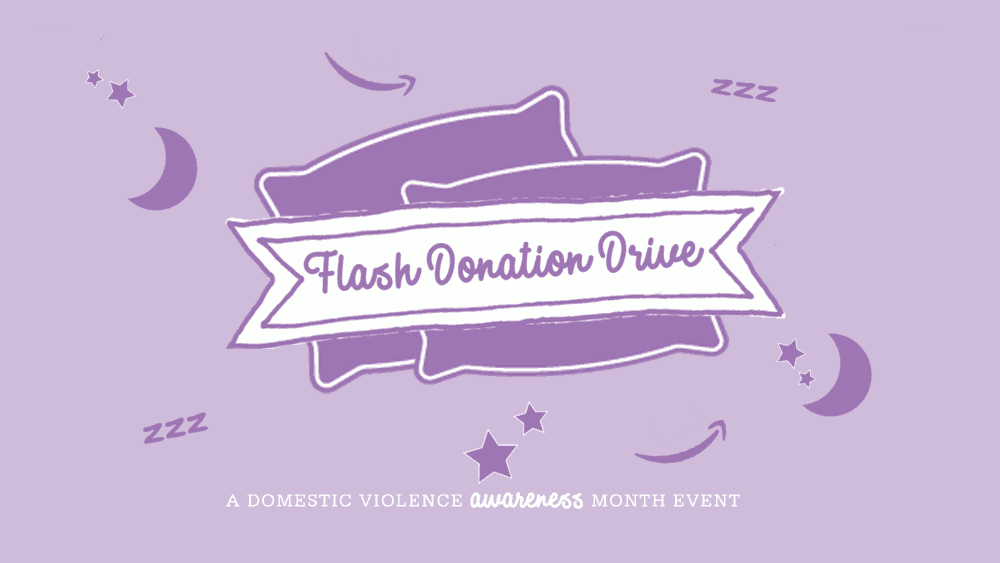 Blog
Flash Donation Drive for Survivors – A Domestic Violence Awareness Month Event
It's a three-day Flash online donation drive to support survivors from Friday, October 27 through Sunday, October 29.
Shop the GreenHouse17 "Rest Well" wish list on Amazon.com from Fri, Oct 27 – Sun Oct 29 to purchase much-needed bedding supplies for adults and children surviving abuse. And ship your donation directly to our emergency shelter.
View our wish list at this link.
Items on our wish list range in price from $10 to $40. The goal is 100 bedding donations, enough for every new shelter resident this winter to receive (and keep) a new a sheet set, pillow, and comforter.
Share your support on social media to raise awareness for the donation drive.  Remember to tag and mention us in your post: #FlashDonationDrive #DVAM #supportsurvivors #endDV @GreenHouse17 @GreenHouse17KY
For more information, please send us a note or call Mary at 859-519-1906.