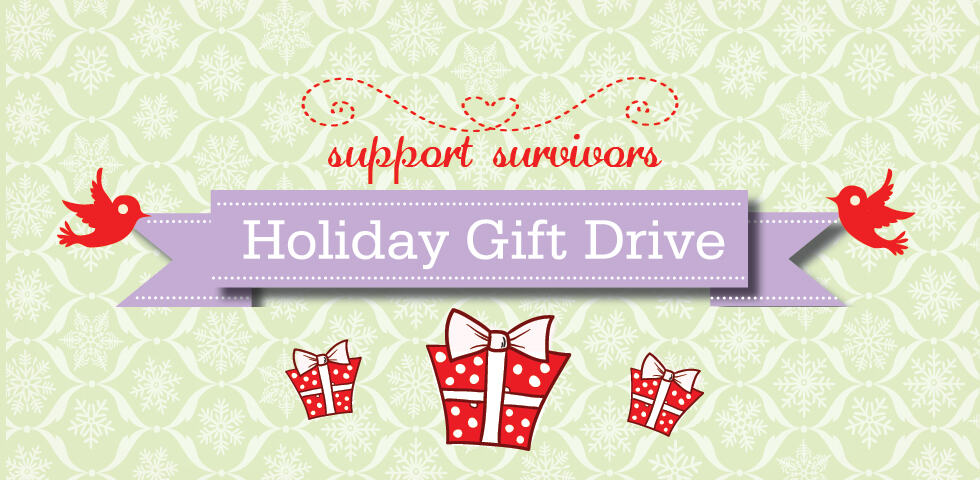 Blog
Holiday Gift Drive
Your generous holiday giving matters to families surviving intimate partner abuse.
We will be the only source of holiday help for at least 100 adults and children who  are living at our emergency shelter or receiving supportive services this season. And we could sure use your help! A gift drive is the perfect way for community, faith, and workplace groups to support survivors during the holidays.
Our wish list is included below this note. Click here to open a print-friendly flyer.
We appreciate delivery of new, unwrapped holiday gift donations to our shelter facility before Friday, December 18.  Call us at 859-233-0657 or send us a note if you have questions or need driving directions to the shelter.
Babies & Toddlers
receiving blankets
plush toys
play mats
mobiles
rattle toys
clothing
socks/booties
onesies
Children
learning toys
stuffed animals
books
dolls
sports balls
craft sets
puzzles
action figures
hats, gloves, and scarves
winter coats (all sizes)
snow boots (all sizes)
fun socks
slippers & pajamas (all sizes)
Tweens & Teens
graphic tees (all sizes)
hoodies  (all sizes)
scarves, hats, and gloves
pajama pants  (all sizes)
fun socks
young adult novels
card games
board games
journals
art supplies
make-up
purses
Adults
pajamas & robes (M, L, XL, XXL)
slippers (all sizes)
purses & tote bags
popular books
lotions & shampoos
make-up & perfume
journals
bath towels
winter coats (L, XL, XXL)
Gift Cards
Kroger
Target
Walmart
Bed, Bath & Beyond
beauty salons
gas cards
cinema cards
massage certificates
Supplies
wrapping paper
gift bags
tissue paper
ribbon & bows
tape
gift tags