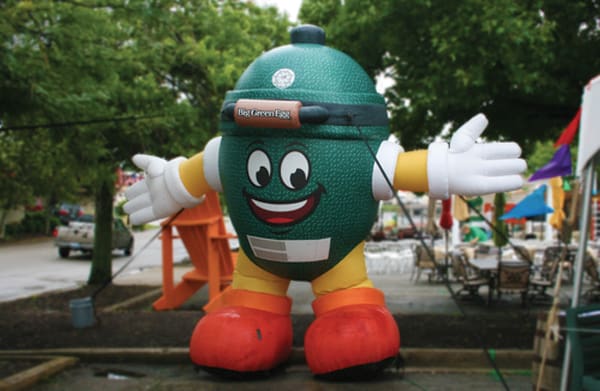 Blog
Housewarmings EGGfest to benefit survivors!
[sgmb id="1″]We are so excited to partner with Housewarmings in Lexington for this year's EGGFest, a popular local fundraising event that celebrates the Big Green Egg, a popular American-designed ceramic cooker based on the ancient clay cooking device called a kamado.
EGGfest

Saturday, August 27
11 am to 6 pm
Housewarmings (map it)
Lexington, KY 
The event will feature celebrity chefs demonstrating their grilling, smoking, and cooking prowess using the Big Green Egg, as well as live music, raffles, bouncy play structures, and face painting. And drawings for prizes will happen throughout the day, including the chance to win a Big Green Egg!
Admission is free and open to public.
Food tasting tickets in bundles of 12 can be purchased in advance for $10 (and includes opportunities for prize drawings) or for $1 each at the event.
"The food is phenomenal, seeing the variety of food you can cook on the Big Green Egg is incredible," says Chef Shannen Bunton, Chief EGGfest organizer. "Meeting the many 'EGGHeads' who love it is fun, and it's a great way to give back to the community."
Several local restaurants are participating in the day's grilling competitions! Entries so far include Bella Notte, Lyles BBQ, Wild Thyme, Athenian Grill, City BBQ, Mr. Kebab, Papa Murphy's, Han Cook In and More!
Fare prepared during the day will include pulled pork, fallin'-off-the-bone ribs, spicy sausages, juicy beef brisket, crispy pizza, seafood paella, beer-brined chicken drumsticks, summer berry cobbler, blue cheese sliders, bourbon baked beans and most any other food that you can imagine grilled on the Big Green Egg.
Proceeds raised during the event will benefit our mission and services to nurture lives harmed by intimate partner abuse. And we'll also be selling our Handmade By Survivors products during the event!
Learn more about this year's EGGfest and purchase your tasting tickets in advance at this link.