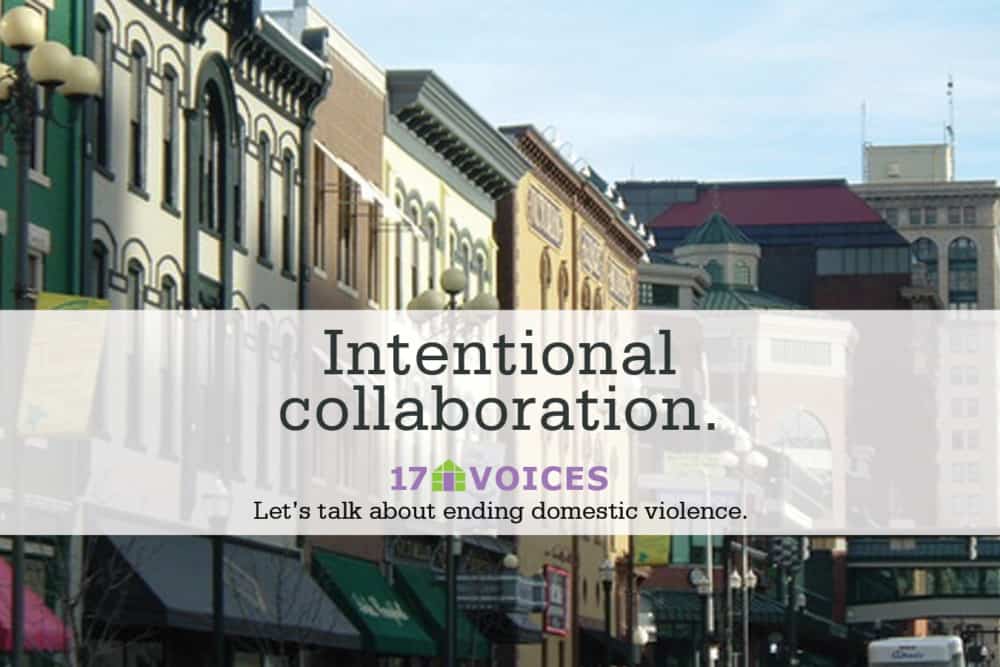 Blog
Intentional Collaboration
By Stephanie Theakston
LFUCG Domestic Violence Prevention Coordinator

It takes a community to keep survivors safe. In our current response to domestic violence, we are often ready with a laundry list of actions a survivor should take to be safe. "Leave. Get a protective order. Don't let the abuser back in the house. Don't allow the children to be exposed to any more violence."
But the reality of domestic violence is that taking steps toward safety often results in abusers escalating violent behavior to regain control of survivors. Because taking steps to be safe may actually put survivors at greater risk, it is up to us – the community – to ensure safety.
As Nelson Mandela once wisely said, "Safety and security don't just happen; they are the result of collective consensus and public investment."
This idea that safety can only be achieved through intentional collaboration is the very premise of the Domestic Violence Prevention Board (DVPB), Fayette County's local coordinating council to address domestic violence.
Domestic violence is a complex issue that cannot be solved by any one person or system alone. This is why the DVPB brings together service providers, criminal justice workers, law enforcement, child welfare workers, community members, and others think about solutions to survivor safety and accountability for abusers.
We challenge and support each other in our work and strive to make the collective response to domestic violence more effective. It is within our power to stop domestic violence. But doing so will take all of us working together.
This post is part of our 17 Voices campaign during Domestic Violence Awareness Month.  Follow the Domestic Violence Prevention Board on Facebook and Twitter.
[sgmb id="1″]