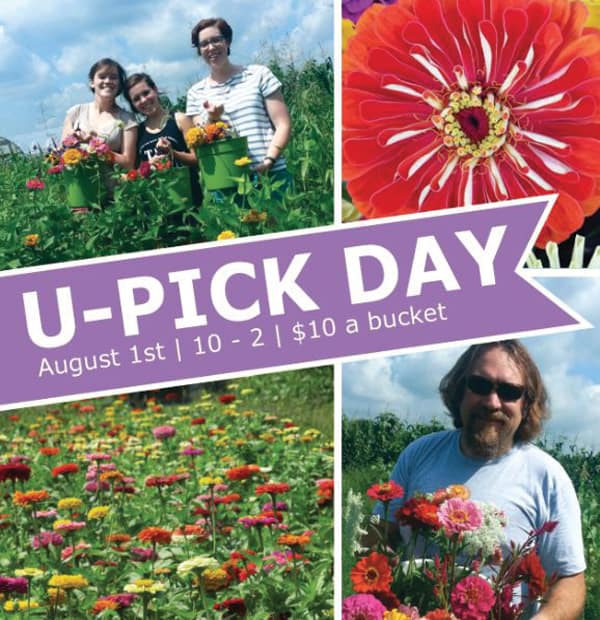 Blog
It's a U-Pick Day on the Farm!
Gather up some family and friends and drive on out to our farm for a day of flower picking fun:
Saturday, August 1
10 a.m. to 2 p.m.
$10 a bucket
More than a dozen varieties of flowers available! Cash, check, and credit accepted. Remember to wear comfortable clothing and shoes. This is a rain or shine family-friendly event. Every bucket picked helps survivors on the journey of healing.
Send us a note if you you need driving directions to the farm, and we'll e-mail them to you.