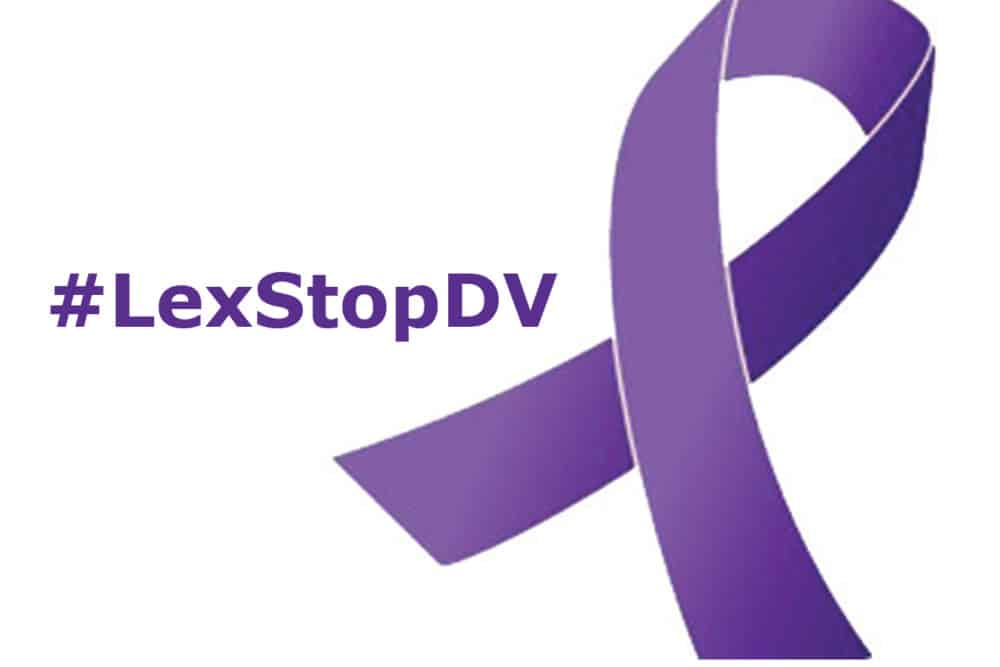 Blog
#LexStopDV: Domestic Violence Awareness Month Events in Lexington
[sgmb id="1″]The Lexington Domestic Violence Prevention Board has planned a month of amazing events during Domestic Violence Awareness Month. Please make plans to participate in one or many. Your participation sends a powerful message. It says we are a community intolerant of domestic violence. And reminds survivors we care about their well-being.
ALL MONTH, 17 VOICES CAMPAIGN
Facebook, Twitter, Instagram
Look to the GreenHouse17 social media pages to like and share articles written by community members dedicated to ending domestic violence in our community.
ALL MONTH, BANNERS ON VINE
Look for Domestic Violence Awareness Month banners along Vine Street. Post your photos of the banners on social media with the #LexStopDV hashtag.

SAT 10/1, SHOP & SHARE
Any Kroger in Central Kentucky, 9 a.m.—5 p.m.
Shop at Kroger and purchase listed groceries and supplies for the GreenHouse17 emergency shelter.
TUE 10/4, AWARENESS DONUT
North Lime Coffee & Donuts, 575 N Limestone, 6 a.m.—5 p.m.
Bring your friends to enjoy a purple donut and spread awareness!
FRI 10/7, NIGHT MARKET
700 Block of Bryan Ave., 6 p.m.—10 p.m.
The Domestic Violence Prevention Board will have a table at the Night Market. Stop by for some resources and say hi!
SAT 10/8, YOGA FOR A CAUSE
West 6th Brewery, 501 W 6th St., 11 a.m., $5
Join the splendid Meredith Swim for a fun yoga flow to benefit The Nest—Center for Women and Children. All levels welcome.
THU 10/13, PROCLAMATION BY MAYOR GRAY
City Council Chamber, 200 E Main St., 6 p.m.
Come hear Mayor Gray's public proclamation recognizing Domestic Violence Awareness Month presented before the City Council.
FRI 10/14, DOCUMENTARY: IT HAPPENED HERE
Memorial Hall, 610 S Limestone St, 7 p.m.
Watch this powerful documentary about sexual assault on campus and institutional cover-up. Hosted by UK's Late Night Film Series.
THU 10/20, WEAR PURPLE DAY
Put on purple to raise awareness and show your support for those affected by domestic violence. Ask your friends to do the same. Take a pic of your purple with hashtag #LexStopDV.
FRI 10/21, DOMESTIC VIOLENCE EMPOWERMENT
2350 Woodhill Dr., 6 p.m.—9 p.m.
Learn and be inspired! Hear great speakers and learn how you can help prevent domestic violence. Hosted by Sisters Road to Freedom, Inc.
THU 10/27, CANDIDATES' FORUM
Kentucky Theater, 214 E Main St., 3 p.m.—4:30 p.m.
Hear candidates' responses to questions focused on domestic violence, sexual assault, child abuse, and more. Hosted by Jack Pattie.
[sgmb id="1″]