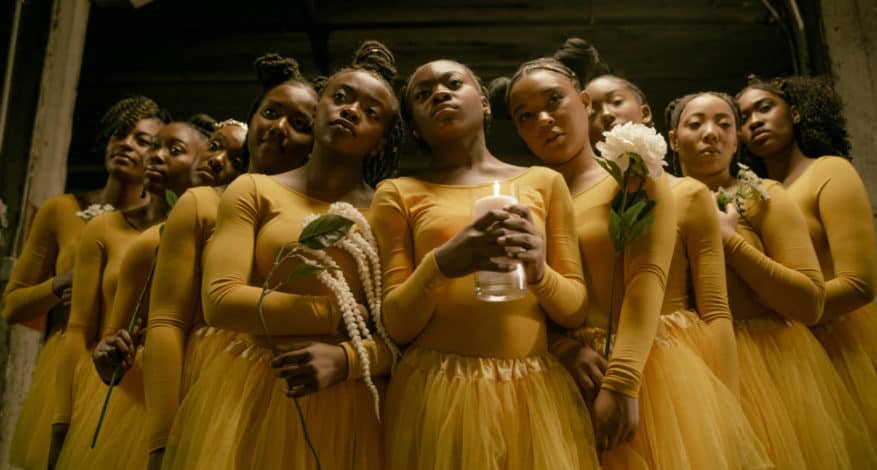 Blog
Lunafest Film Preview: Ballet After Dark
BALLET AFTER DARK
FILMMAKER: B. MONÉT
Based on true story, Ballet After Dark explores how a young woman finds strength after an attack by creating an organization to help survivors of sexual abuse and domestic violence through dance therapy.
This film is a product of The Queen Collective, an initiative of Queen Latifah, Proctor and Gamble, and Tribeca Studios to mentor and develop women directors of color.
The Baltimore-based organization Ballet After Dark provides holistic dance therapy to trauma survivors and other disenfranchised individuals. The 12-month curriculum introduces participants to self-care while infusing beginner's ballet and athletic conditioning.
Survivors develop ballet fundamentals such as technique and terminology, while being encouraged to heal in an empowering, trauma-informed environment. The program culminates in a showcase performance that highlights ballet technique learned throughout the program.
Watch this short film and others from the comfort of your home during this year's virtual Lunafest Lexington event on Friday, June 26. Tickets from $10 are on sale now, and proceeds benefit our services for survivors of intimate partner abuse.
MEET THE DIRECTOR

Brittany "B. Monét" Fennell is a writer/director who hails from Silver Spring, Maryland. She graduated from Spelman College in Atlanta with a BA in English and holds an MFA from New York University in Film and Television with a concentration in writing and directing. In her films, she poses questions about identity, society, race, and culture. It is vital to her that underrepresented people are shown in film, media, and television. Her award-winning short film Q.U.E.E.N. has screened at dozens of festivals, including Cannes Short Film Corner, and premiered on Magic Johnson's channel, ASPiRE. Additionally, she was a runner-up in Women and Hollywood's First Time Female Filmmakers Contest.