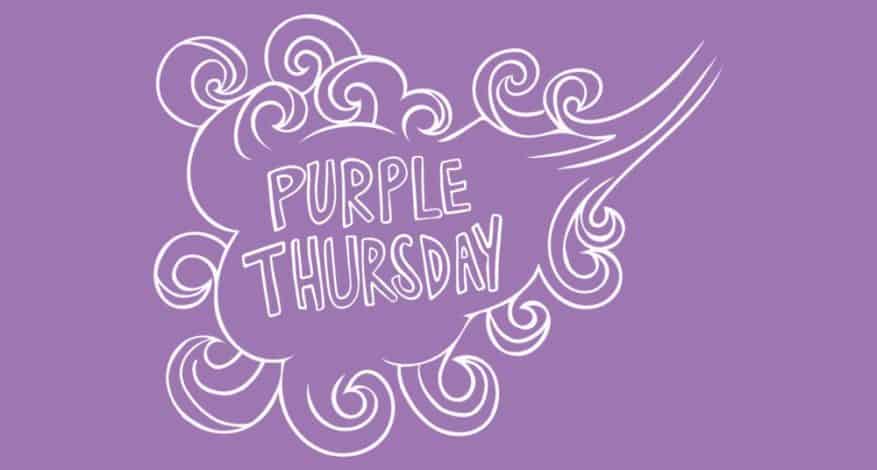 Blog
Purple Thursday
Wear purple to support for survivors on Thursday October 22! 
Purple shirts, masks, hats, and jewelry! Remember to post a selfie on social media during the day to identify yourself as an advocate and call for an end to domestic violence.
Purple Thursday is a great way for work, faith, and community groups to show support while socially distanced. Don't forget to tag and mention us in your post: #purplethursday #DVAM #supportsurvivors #endDV @GreenHouse17 @GreenHouse17KY 
Download a printable Purple Thursday flier from this link
These images are from last year's event and staff modeling our purple shirts and masks for the big day this month!