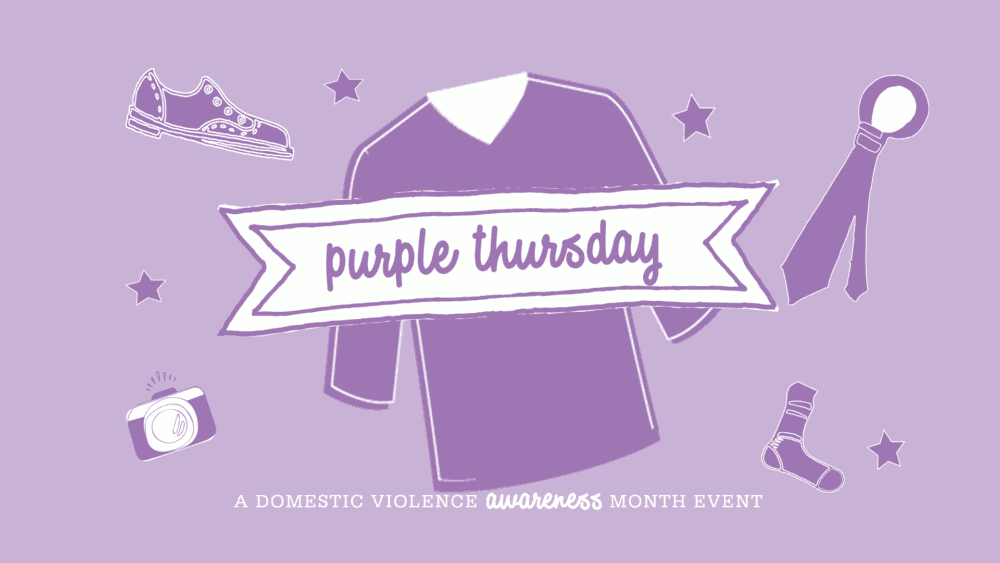 Blog
Purple Thursday – A Domestic Violence Awareness Month Event
Put on purple to raise awareness about domestic violence and show your support for survivors on Thursday, October 19!
Purple Thursday is an easy way for work and community groups to get involved. Join the Purple Thursday Facebook event page (coming soon) for resources and updates.
Download the printable Purple Thursdays flier from this link.
Become an official Purple Thursday participating and receive stickers for participants to wear!
Complete this form to let us know your company or group is participating!
Remember to post selfies and group photos on social media throughout the day to raise awareness for the cause.  Don't forget to tag and mention us in your post: #purplethursday #TalkAboutDV #DVAM #supportsurvivors #endDV @GreenHouse17 @GreenHouse17KY
For more information, please contact us by email or call Liz at 859-333-9933.