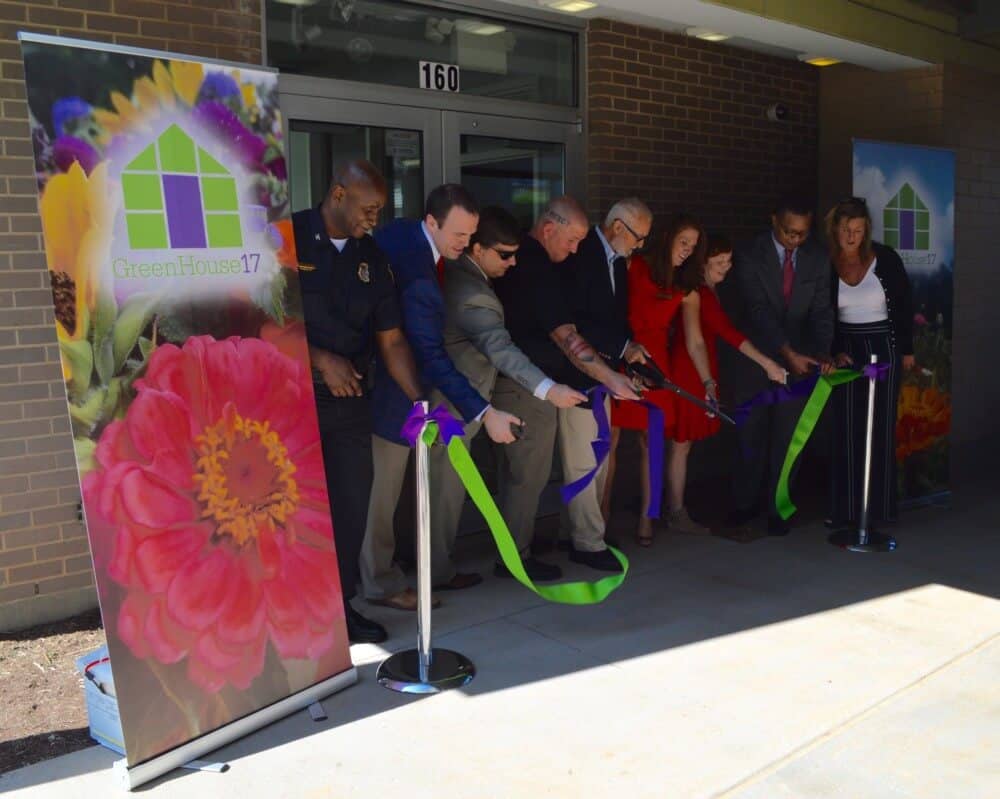 Blog
Ribbon Cutting & Dedication: Children's Safe Exchange and Visitation Program
Community gathered today to support the launch of the Children's Safe Exchange and Visitation program in Lexington-Fayette County. We undertook responsibility for the program in Lexington and Georgetown, Kentucky following the closure of Sunflower Kids on March 1, 2018. In the months since, funding partnerships were forged and service referral partnerships strengthened to assure continuation of these vital community services.
"Both the public and private sectors have stepped up to help," says Darlene Thomas, our Executive Director. "Community leaders understand these services are vital to public safety and well-being."
Financial support for the new program has been provided by LFUCG Department of Social Services, through the Department of Special Grants and Programs, and the Kentucky Justice and Public Safety Cabinet. AU Architects provides generous in-kind support with the donation of the program's Lexington office. Partnerships with Lexington Police, Georgetown Police, Friend of the Court, Family Court judges, and program participants have informed the transition.
The program's services will nurture lives of young people who have witnessed and/or experienced intimate partner abuse, child abuse, sexual abuse, stalking, or other related issues. Non-custodial parents will be charged a nominal fee based on a sliding scale, typically not more than $10 weekly. In most instances, both visitation and exchange services are court ordered.
Visitation services are provided in a safe, monitored space to encourage healthy visits between a non-custodial parent and child(ren). Safe exchange of child(ren) from the custodial to non-custodial parents is facilitated without contact between the adult parties. More than a hundred children and adults in Lexington have benefited from the program since the "soft-launch" of the program in mid-May. Services in Georgetown, Kentucky are expected to begin soon.
We continue to seek additional funding to support estimated annual costs to operate the program in the Lexington-Fayette community and Georgetown. Discussions have begun to consider possibility for expansion of the program to other communities in the organization's 17-county service area.
"Children deserve connection and bonding without worrying about conflict, intimidation, control, and further abuse. We are committed to assuring these services remain available throughout our central Kentucky region."
Learn more about the program and review FAQs at this link.