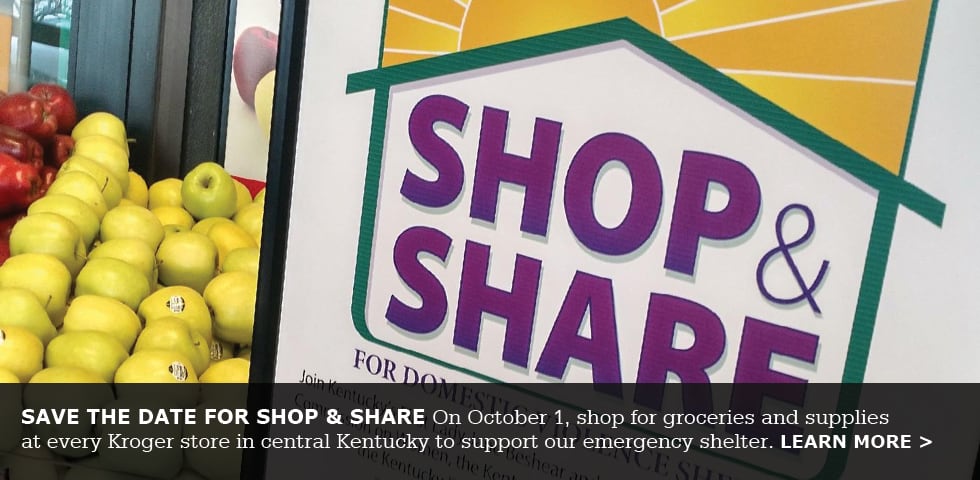 Blog
Shop & Share for Survivors!
[sgmb id="1″]
Join First Lady Glenna Bevin and Kroger in taking a stand against domestic violence. Support survivors by purchasing much-needed goods for our shelter at every Kroger location in central Kentucky!
To participate, visit your local Kroger on Saturday, October 1, 2016, from 9 am to 5 pm and purchase listed items. Volunteers will be ready at each Kroger location to accept your donations.
This day of shopping and sharing is made possible with the support of the Kentucky General Federation of Women's Clubs, Girls Scouts of Kentuckiana, Girl Scouts of Kentucky's Wilderness Road, and Kentucky Coalition Against Domestic Violence.