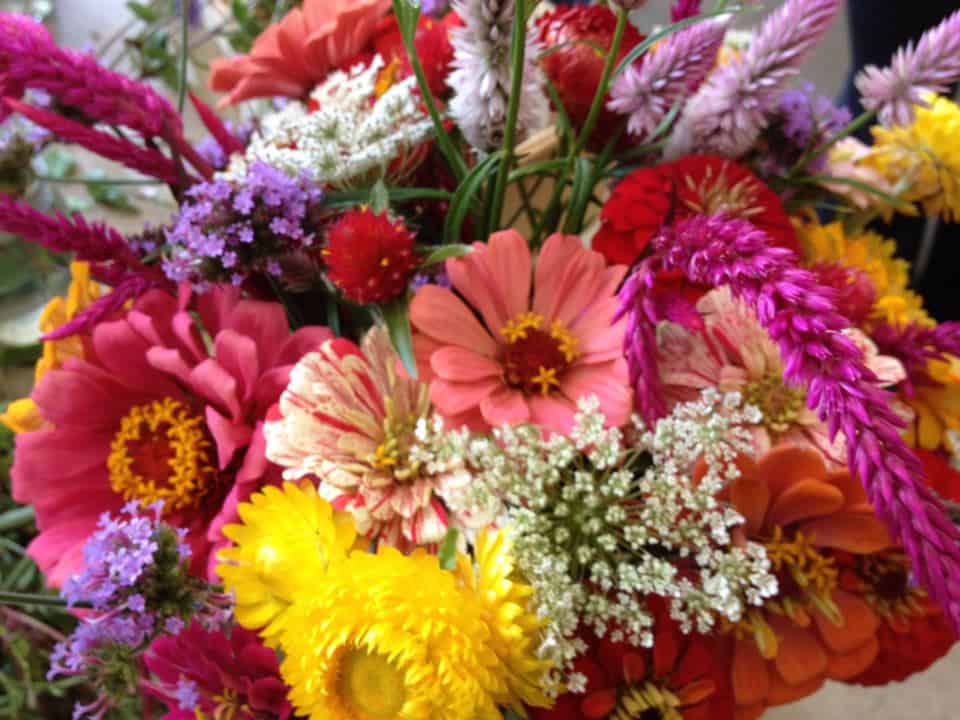 Blog
Thinking About Flowers
By Jessica Ballard
Farm and Family Advocate

As I am writing this post, snow is gently falling outside my window. It seems a bit ironic to be writing about flowers right now, but flowers are all I can think about as we plan our spring and summer gardens.
When I began working at GreenHouse17 four years ago, we wanted to grow a garden in order to create access to fresh produce and integrate nature-based programming into our services…
And we did that.
And we still do that…
And we've found that while people like our tomatoes and peppers and sweet potatoes, they LOVE our flowers. Survivors, staff, and community all connect to them.  I think maybe it's because flowers offer something deep and special in a different way than vegetables.
Flowers symbolize beauty, gratitude, devotion, love and wonder. They are almost always given as a gift or as an offering with intention. We share them during times of celebration, sadness, ritual and prayer. There seems to be something about flowers that just makes us feel better.
Our flowers help us tell our story in a very simple way.  Our mission is to cultivate opportunities for growth and healing in all of the work we do.  Flowers are a perfect demonstration of the immense beauty and grace that can bloom from hard work, patience and love.
We think you deserve weekly flowers this summer! If you agree, follow this link to register for a full-season of  beautiful flower bouquets every week this summer! We also offer a partial-season CSA for one month during the summer.
Your purchase a flower CSA helps survivors on their journey of healing and reminds them our community cares about their well-being.