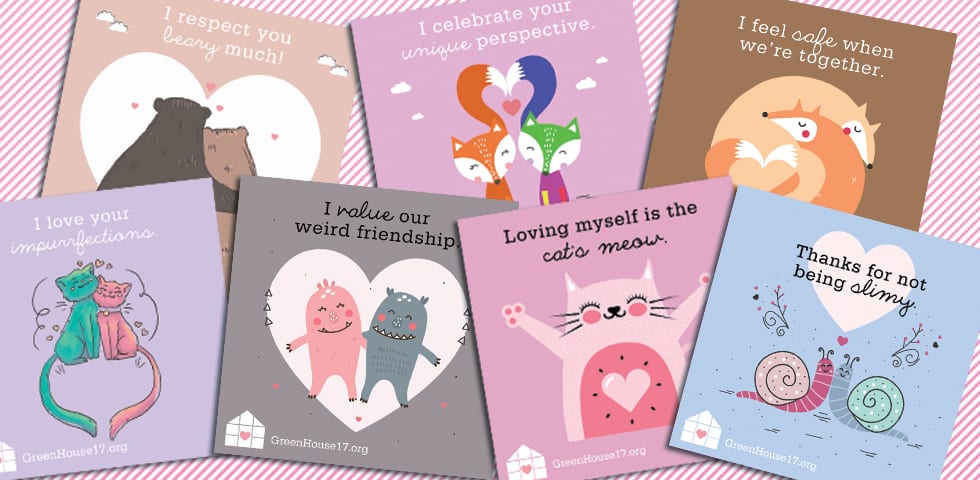 Blog
Valentine's Day is Our Anniversary!
This Valentine's Day also is our 13th anniversary as a nonprofit organization. In celebration, we've created a few healthy relationship cards that you can share on social media to raise awareness and show some love.
Share one with your best friend, share one with your romantic partner, and share one for yourself!
Not sure how to share an image on social media? Here are a few options:
The easiest way? Just tap or click on one of the social media icons at the top of this page to share all of the cards!
If using a mobile phone or tablet, long tap on an image in the slide show and choose the "share" option.
If using a desktop, right-click on the image in the slide show, choose "copy image," go to your social media account, right-click in the post, and choose the "paste" option.
Graphics used in the design of these cards are licensed for reuse by vecteezy.com.