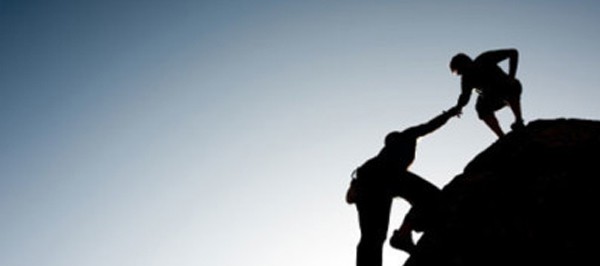 Blog
With a Helping Hand We Can Climb Higher
By Anonymous
I am an abused woman.  I was brought to the  shelter by my cousin.  I had severe  pain in  my neck and back,  due to a  blow  in my mid-back region.  I also had pneumonia  and was chronically exhausted.
The shelter has helped me.  I have a place to live.  I am safe from harm.  I have a phone and use of a computer to help assist me with employment and housing when the time comes.
I got a chance to work on the shelter's stipend program.  I worked in the garden and hoop houses for money.  It meant I had a chance to improve my physical fitness.  I also had some money.  I got to relax and enjoy nature.
It gave me a sense of accomplishment.
Another good thing about the shelter is the learning experiences.  I take a journaling class.  It brought back my love of creative writing.  I've learned how to make homemade soup and lip balm.  I discovered I have some skill at flower arranging.
Here at the shelter, compliments and "thank yous" are heard frequently.  I enjoyed taking time with my appearance again. I have realized that abuse tends to kill creativity.  It also leads to apathy as far as my appearance.
Thanks to the shelter, I have rediscovered my love of arts and crafts, reading, and writing.  I am seeking work and look forward to accepting the best offer.
This post is part of our Survivor Stories series.