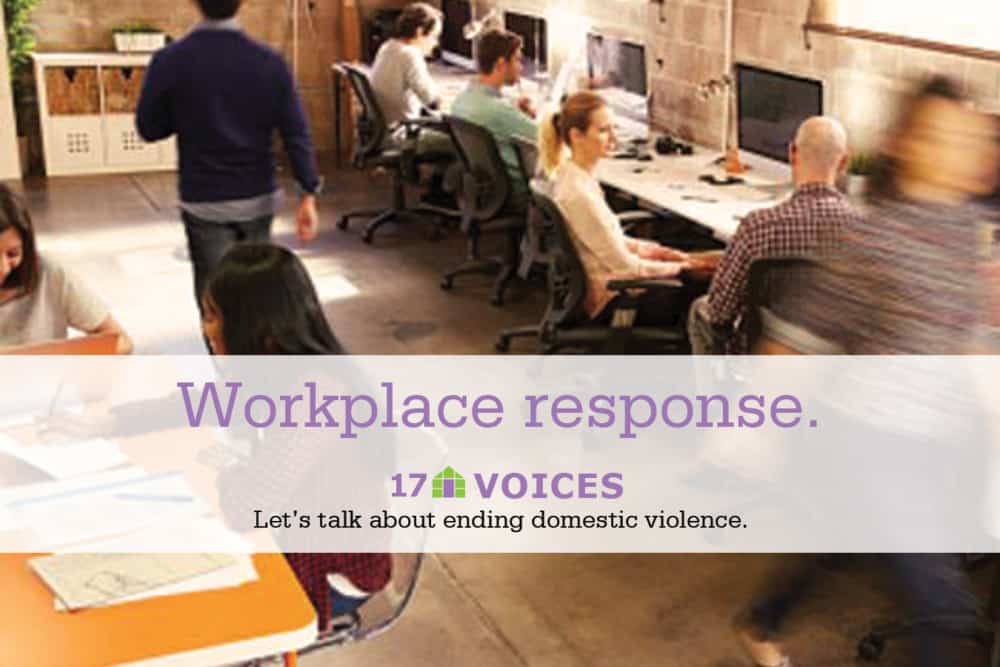 Blog
Workplace Response
[sgmb id="1″]
By Liz Davenport
Community Engagement Specialist & Realtor
I remember my first week at GreenHouse17. A wash of guilt come over me as my eyes were opened to the world of domestic violence.
We  go in to our jobs each day with our own set of stresses and worries. Sometimes we go through a whole day pressing so hard to achieve all that we can, some things go unnoticed.
Maybe it is a birthday we miss.  Or an employee anniversary hire date.  Or that the coffee pot is making that noise again and the copier ran out of toner. We can also miss big things, too. Things that might be subtle and quiet but need our attention. A bruise. A car that has been "taken" by a spouse. Financial struggles…
Intimate partner abuse is happening to people in just about every workplace around the world. The Department of Labor reports that victims of domestic violence lose nearly 8 million days of paid work per year in the U.S., resulting in a $1.8 billion loss in productivity for employers. Not to mention the fear and anxiety and physical injuries that effect them as employees, co-workers and friends.
This means you and I have probably worked alongside someone experiencing this crisis, and we may not have noticed.
I have worked as the Community Engagement Specialist with GreenHouse17 for two years now. Admittedly, I was not aware of the signs of domestic violence in my other jobs previously. Not at all. And it is not because I do not care for others or that my employers were callus.
It is because we simply did not talk about it.
Domestic violence can be a taboo subject. Work and home not mixing is a common thought. However, we spend a large amount of time with our fellow employees and employers. Being a Realtor, I also have close relationships with my clients as most of us do with those we interact with on a daily basis. So as business people and friends, we need to be a safe place to reach for help.
Communicate your concerns for the employee's safety. It's important to ask what changes could be made to make him or her feel safer.
Tell the employee that you believe him or her. Listening, listening, listening, is really important.
Refer the employee to a local domestic violence support agency with trained staff. You can call the crisis hotline, too, to ask for help with supporting an employee.
Be clear that your role is to try to help and not to judge. Don't belittle or criticize the reasons a victim stays or returns to the abuser.
I am proud to say that my real estate brokerage is now doing in-services on ways for us to spot abuse or be a steward of employee's safety. It is a such a small way to make a huge impact on our community. We can all do our part to be aware and become a business world that strives to end abuse and care for those who are being abused.
We're all more than co-workers, employees and clients. We're friends. And our friends may need our help.
This post is part of our 17 Voices campaign during Domestic Violence Awareness Month.  Liz Davenport is our Community Engagement Specialist and a Realtor with Weichert Realtors -Towne and Country.  Send her a note if you'd like to talk about ways your workplace can support survivors.