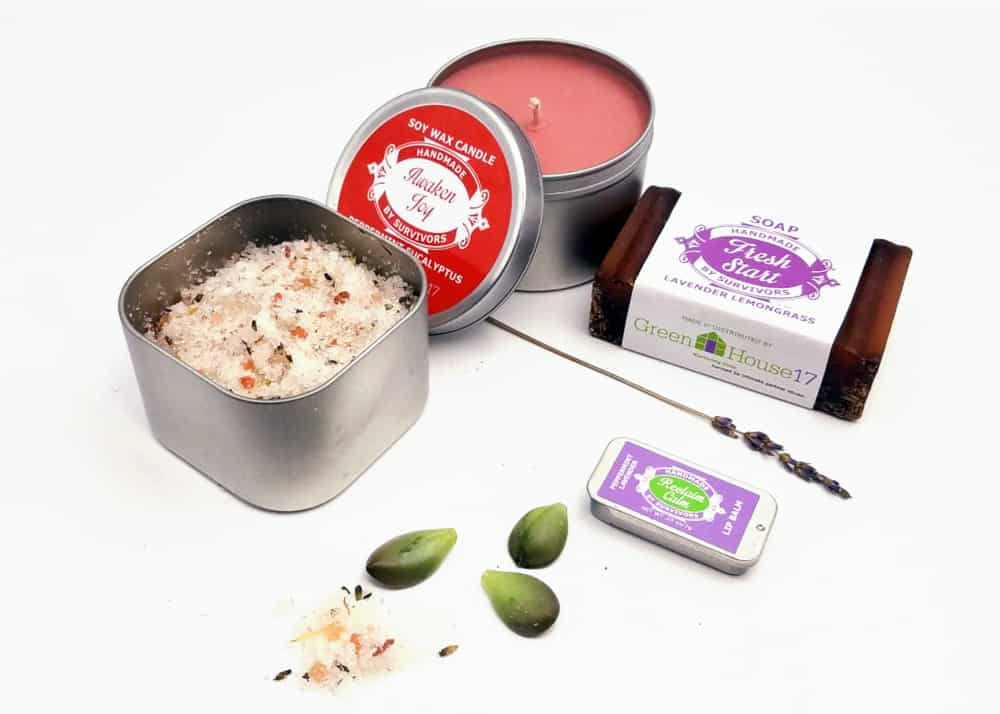 Blog
Corporate Gifts – Handmade by Survivors
Give a Hope Box of Handmade by Survivors products this holiday season to showcase your community support and celebrate social enterprise for good.

Each Hope Box is $25, with a minimum of 10 ordered, and will include the following items:
1 – Soy Wax Candle (10-hour burn time)
1 – Bar of Soap (5 oz)
1 – Bath Salt (8 oz)
1 – Lip Balm (.15 – .25 oz)
1 – Card with handwritten message
Handmade By Survivors products feature essential oils and nourishing ingredients. And they're made right here in Kentucky on the farm that surrounds our emergency shelter. 100% of your purchase will nurture lives harmed by intimate partner abuse, providing nature-based healing and job training for survivors.
Get your boxes unwrapped, or let us wrap them up with bow for a small additional charge. We can deliver the boxes to your office in the central Kentucky area, or we can send them directly to your recipients via Priority Mail for $5 postage fee per box. We will invoice you within two business days of receiving your order. Boxes will be delivered the week of December 2.
Yes, I want to give hope this holiday season.
If you prefer to type and email your order form, please open and save the pdf at this link.