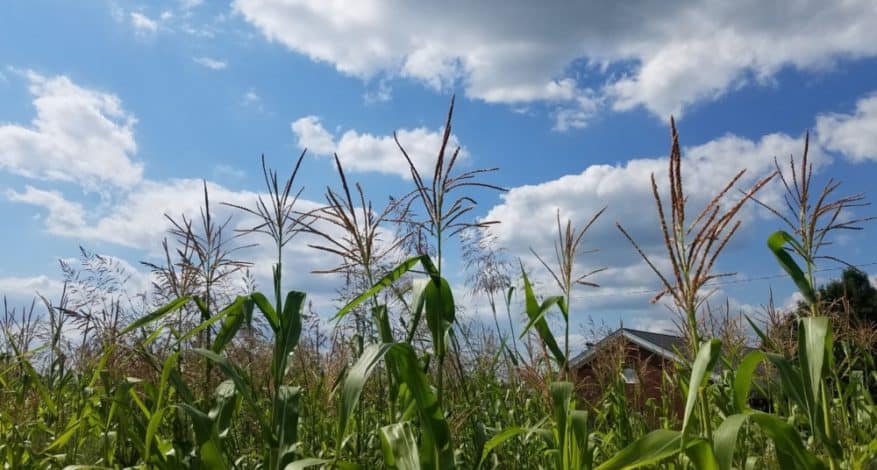 Blog
Farm-to-Table with Chef Tim: Roasted Butternut Squash Soup with Tempura-fried Squash Blossoms
We know that vegetables fresh from the farm are healthy and delicious. But we don't always know what to make or how to prepare them! Chef Tim is here to show us just how easy it is to turn butternut squash into a yummy soup. Also, did you know squash blossoms are edible? Stuffing them with feta cheese and lightly frying them was so tasty!
Become a member of our
Autumn Vegetable and Herb CSA
today and start receiving farm fresh veggies and easy to follow recipes like this next week! That's right, you can pick up your first share next Wednesday and get to cookin'!
---
Roasted Butternut Squash Soup
Ingredients
1

large butternut squash (about

3

pounds), halved vertically* and seeds removed

1 teaspoon

 olive oil
1/4 cup of heavy cream
1 stick of butter (4 ounces)
1/2 tsp of sage
1/2 tsp of thyme
Salt and pepper to taste
Method
Preheat the oven to 425 degrees Fahrenheit and line a rimmed baking sheet with parchment paper. Place the butternut squash on the pan and drizzle each half with just enough olive oil to lightly coat the squash on the inside (about ½ teaspoon each). Rub the oil over the inside of the squash and sprinkle it with salt and pepper.
Turn the squash face down and roast until it is tender and completely cooked through, about 40 to 50 minutes (don't worry if the skin or flesh browns—that's good for flavor). Set the squash aside until it's cool enough to handle, about 10 minutes.
Use a large spoon to scoop the butternut squash flesh into your blender. Discard the tough skin. Add the heavy cream, sage, thyme, and a few twists of freshly ground black pepper to the blender.
Securely fasten the lid. Blend on high (or select the soup preset, if available), being careful to avoid hot steam escaping from the lid. Stop once your soup is ultra creamy and warmed through.
Serve and enjoy! Oh, and don't forget to garnish with basil if you have it!
Tempura-fried Squash Blossoms
Adapted from Cypress (GreenEarthBooks, 2009)
Ingredients
Canola oil, for frying
1 cup cold soda water
2/3 cup cornstarch
2/3 cup all-purpose flour
4 squash blossoms, with stems
Fine sea salt
Method
Fill a large, heavy-bottomed pot with at least 4 inches of canola oil. Heat the canola oil to 350 degrees. In a medium-sized mixing bowl, combine the cold soda water, cornstarch, and flour. Whip the mixture with a whisk until the batter is fully incorporated. Keep the batter cold until you're ready to fry.
Holding the squash blossoms by the stem, dip only the flowers into the tempura batter. Working in batches, remove the blossom from the batter and place it in the hot oil. Fry for 4 minutes, until the flowers are crispy and translucent. Drain the blossom on paper towels to absorb excess grease and season them with fine sea salt. Repeat with the remaining blossoms. Keep the blossoms warm until ready to serve.
Bon appétit, y'all <3