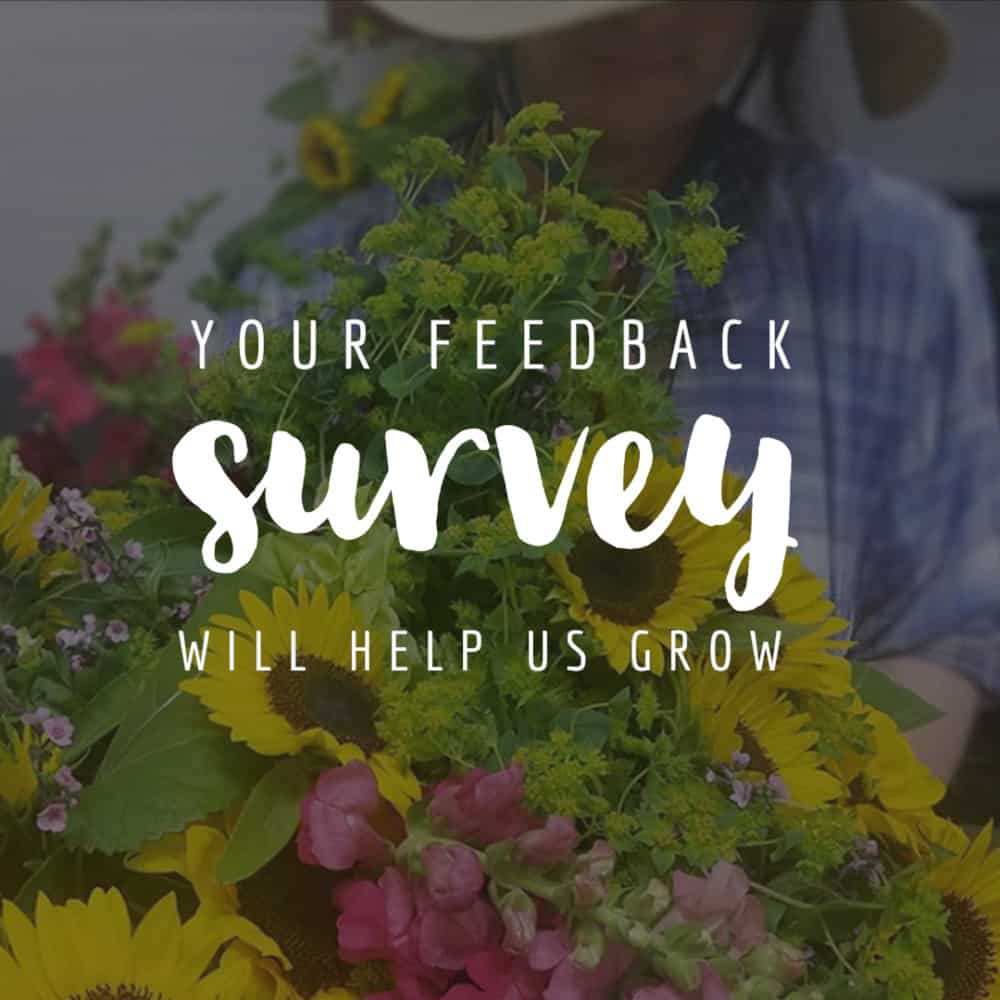 Blog
Flower CSA – Call for ideas and input
Although the cooler weather is just settling in, we've already begun planning for next year's Weekly Summer Flower CSA.  And we would really appreciate your ideas and input. 
A team of graduate students from the University of Kentucky Gatton College of Business and Economics has developed a survey to help us gather information.
FOLLOW THIS LINK TO BEGIN THE SURVEY
It only takes a few minutes to complete. You may choose to complete the survey anonymously, or share your email address to be entered in a drawing for a pair of Ray-ban sunglasses. We look forward to your feedback.