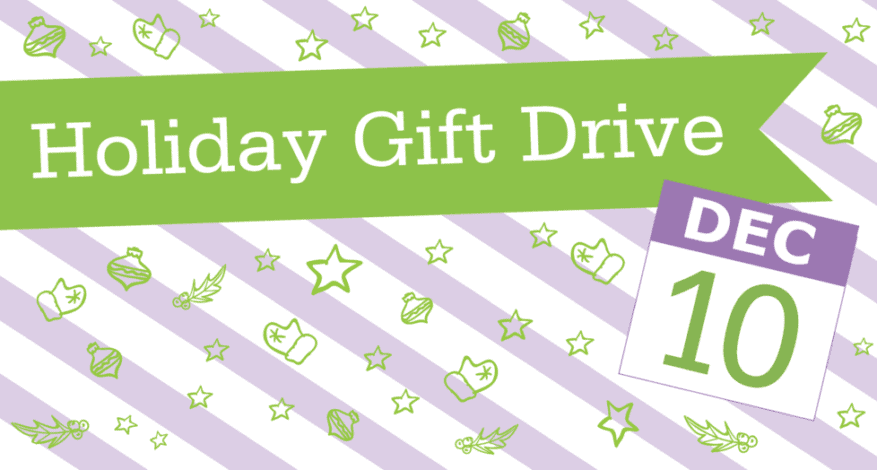 Blog
Holiday Gift Drive 🎁
Your generous holiday giving matters to families surviving intimate partner abuse. You can help spread cheer with our Holiday Gift Drive!
"Most often children in shelter arrive with only their parent and siblings. Their clothes, toys, and important mementos are left behind. New toys and gifts at the holidays does not heal the past, but it sure goes a long way to help children regain a sense of worthiness, belonging, and having items to call their own. The beauty of holiday giving is that our children are replenished." – Darlene Thomas, Executive Director   
Survivors of intimate partner abuse leave behind so much when they flee violence. 
Homes. 
Jobs. 
Friends and family. 
Belongings.  
Some survivors have time to pack a bag of essential clothing and keepsakes that matter to them. Others arrive at our shelter with just the clothes on their backs. Children in shelter especially miss their favorite stuffed animals and toys, and very few survivors are able to flee with everyday items that bring comfort like warm slippers or a favorite coffee mug. 
The families we serve in our shelter and the community are surviving physical and emotional trauma that no one should ever have to experience, especially during the holiday season. 
Our community delivers or sends gifts from our wish list that are then organized in our conference room by staff and volunteers. Parents come in and are able to pick items for their children and the kids get to do the same! We love watching the excitement when the kids come in and choose the perfect gift for mom.   
With your help, we are able to create hope, healing, and cheer for survivors during the season.  
We appreciate your delivery of new, unwrapped gifts before Friday, December 10th!