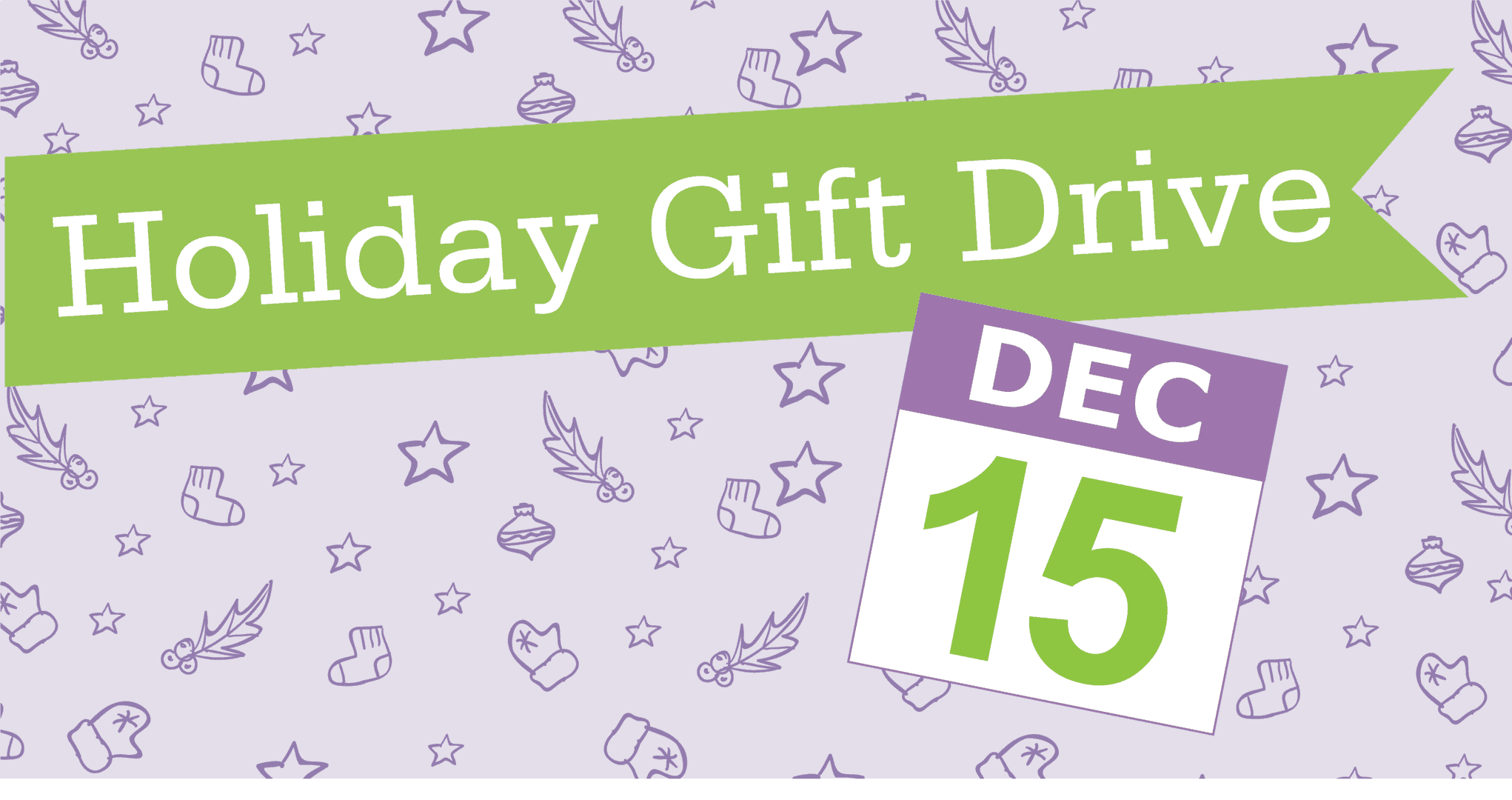 Blog
Holiday Gift Drive for Survivors
Your generous donation of holiday gifts will create joy for survivors this season! 
We will be the only source of holiday gift support for more than 100 adults and children fleeing intimate partner abuse during the holidays. Your donation of new unwrapped holiday gifts reminds survivors that our community cares about their safety and well-being. We appreciate the delivery of gifts by Friday, December 15.
Shop Brick & Mortar Stores
The wish list below includes suggested gifts for babies, children, teens, and adults who are living at our shelter or receiving other supportive services.
Download and print the list from this link.
Gift Cards
Kroger, Walmart, Target
Amazon
beauty salons
gas cards
massage certificates
Babies + Toddlers
learning toys
building blocks
play mats
mobiles
rattle toys
clothing
push toys
bath sets + bath toys
baby nail grooming kits
baby thermometers
baby nasal aspirators
bottles
baby monitors
stuffed animals
Children
learning toys
dolls
sports balls
craft sets
action figures
slippers + pajamas
socks
underwear
tutus, capes, costumes
toy trucks
family friendly DVDs
stuffed animals
Tweens + Teens
ear buds
bath sets
graphic tees
hoodies
scarves, hats, gloves
pajama pants
fun socks
journals
art supplies
make-up
purses
jewelry
Adults
curling + flat irons
blow dryers
manicure sets
adult coloring books
bluetooth speakers
journals
scarves, hats, gloves
ear buds
pajamas + robes
slippers
make-up
lotions + bath sets
perfume
jewelry
Supplies
gift bags + tissue paper
ribbon + bows
tape
gift tags
Shop Our Wish Lists on Amazon
Shop our wish lists on Amazon.com to avoid the crowds. When you add an item from our wish lists to your cart, it's marked as a gift and ships directly to our shelter: