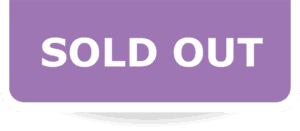 We have met our 115 membership capacity for this year's Summer Flower CSA. Please complete the short form on this page to be notified when early registration opens for next year's flowers. And in the meantime, your purchase of Handmade by Survivors products from our farm will nurture lives harmed by intimate partner abuse.
Please notify me when registration for next year's Summer Flower CSA opens.
MEMBER FAQs
What does CSA mean?
CSA is the abbreviation for community-supported agriculture. This term means the farmer and member share in the benefits and risks of agricultural production. We commit to keeping members informed about successes and challenges during the growing season with a monthly member newsletter. This publication will include information about the flowers in season, a story from a survivor who helped grow your flowers, and details about other happenings on our farm.
When will my membership begin and end?
The duration of your membership determines the start and end date for your flowers. Our season begins in mid-June and concludes at the end of September. Full, half, and quarter memberships are available. You can choose from weekly, bi-weekly, or monthly flowers.
Where do I pick up my flowers each week?
Thanks to the support of several wonderful community partners, we offer pick up locations around the Lexington area. Each week, a table or space will be set up at these locations for csa members.
Do you deliver?
Yes, we deliver to Lexington addresses for an additional $5 weekly fee. Just choose delivery during the membership registration process.
What if I can't pick up my flowers one week?
Unfortunately, given our production schedule, we aren't able to reschedule your pickup day or location after your membership has begun. If you're unable to pick up your flowers one week, please send a friend or family member to pick up the flowers in your place. We donate unclaimed weekly flowers to local senior living facilities and other organizations.
What kind of flowers do you grow?
Our flowers are local, seasonal, and chemical-free. Colors and varieties change throughout the summer. You will likely find a variety of different stems in each unique bouquets. We grow a number of additional species but, the following are the most prolific on our farm:
June flowers include Bachelors Buttons, Calendula, Snapdragons, Ageratum, Rudbeckia, Celosia, Zinnia, Basils, Sweet Peas, Bells of Ireland, Nigella, and Queen Anne's Lace.
July flowers include Zinnia, Celosia, Ageratum, Basils, Sunflowers, Marigold, Rudbeckia, Gomphrena, Coneflower, Globe Thistle, and Queen Anne's Lace.
August flowers include Zinnia, Celosia, Ameranthus, Ageratum, Basils, Marigold, Sunflowers, Gomphrena, Sweet Annie, and Dahlias.
September flowers include Zinnia, Celosia, Scented Geraniums, Ageratum, Marigold, Basils, Sunflowers, Gomphrena, and Dahlias.
Is my membership tax-deductible?
Probably not. We recommend you consult with your tax professional to be sure. Typically, because the market value of our flowers exceeds the cost of membership, the purchase would not be deductible.