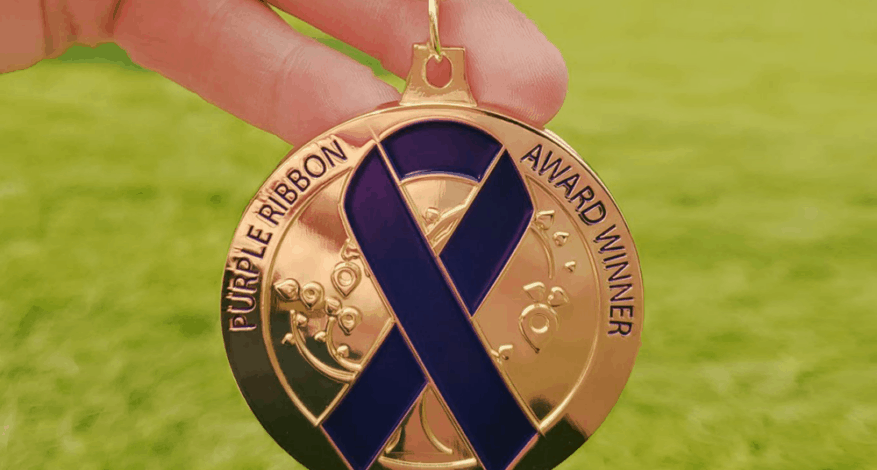 Local Kentucky Organization Receives National Honor
MEDIA RELEASE
For Immediate Release
Contacts

Darlene Thomas
Executive Director, GreenHouse17, 859-519-1903
Ashley Rumschlag
Vice President of Digital Services, DomesticShelters.org
GreenHouse17 Named Program/Shelter of the Year
GreenHouse17 has received the Purple Ribbon Award for Program/Shelter of the Year. The award includes a $10,000 grant from Theresa's Fund, a leading organization in the mission to support survivors of domestic violence. 
"The pandemic has created so many challenges and barriers for survivors of intimate partner abuse, and our organization has remained operational 24-hours a day throughout the response," says Darlene Thomas, Executive Director of GreenHouse17. "Receiving this award during such a difficult time really matters, and it's especially meaningful because the award winners were selected by fellow advocates."
Launched by Theresa's Fund, DomesticShelters.org and experts in the field, the Purple Ribbon Awards is the first comprehensive program honoring shelters, programs, volunteers, and survivors committed to ending intimate partner abuse. Gold medallions were awarded to notable nominees across 28 categories earlier this year. GreenHouse17 also was recognized for its innovative farm program and annual/impact report.
The highest scoring award winners were then reviewed by the Theresa's Fund team and its directors, who had the discretion to select the number of grantees. More than 650 people from 58 states/provinces and 10 countries attended the awards celebration and announcement of grant winners on September 15.
"There is so much great work being done by so many people in the domestic violence field," said Jeff Vahldick, member of the Theresa's Fund Board of Directors. "The work of the six grantees is truly exceptional and inspiring, and each of their stories conveys a powerful message to learn from."
"The Purple Ribbon Awards is accomplishing its purpose, and we couldn't be more delighted," said Ashley Rumschlag, Vice President of Digital Services. "First, we're celebrating the people who have poured their professional lives into helping victims and ending domestic violence, and second, we're sharing great examples that will inspire the field to continue to improve."
GreenHouse17 is a nonprofit advocacy agency that nurtures lives harmed by intimate partner abuse 17 central Kentucky counties. Services include a 24-hour hotline, 42-bed emergency shelter, safe exchange and visitation, supportive housing, and legal advocacy. The organization also operates an award-winning small farm to offer nature-based healing and stability for survivors.
Theresa's Fund is an Arizona-based 501(c)3 nonprofit charity started in 1992. The organization developed the DomesticShelters.org concept in 2014 as a way to expand its reach to people across the U.S. and Canada. More at this link.
DomesticShelters.org is the first online and mobile searchable database of programs and shelters in the U.S./Canada, and a leading source of helpful tools and information for people experiencing and working to end domestic violence. More at this link.
###