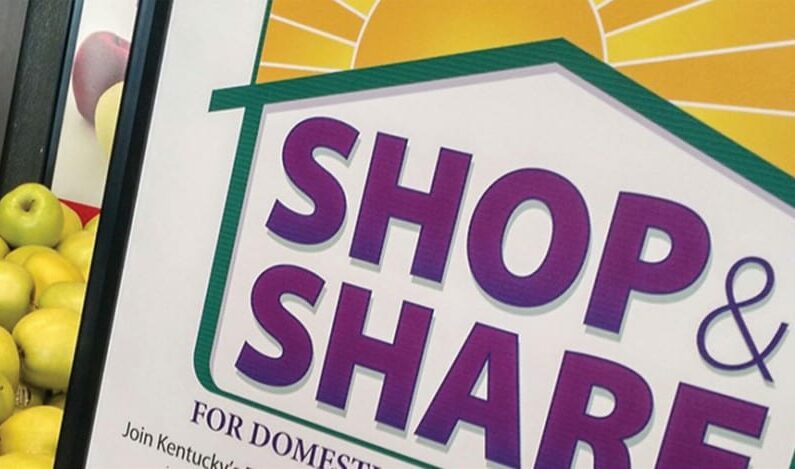 This year's Shop & Share is scheduled for Saturday, February 11.
During this one-day event, shoppers donate enough non-perishable goods to stock our pantry for almost a year!
Shop and Share is organized by the First Lady's Office and Kentucky Coalition Against Domestic Violence to support emergency shelters across the state. Every item collected at Kroger stores in our 17-county service area helps local survivors.
It's a big day that's made possible with the support of more than a hundred volunteers!
If you are interested in volunteering during the event, we could sure use your support. The day makes a wonderful service project for faith, company, and community groups.
Volunteers are needed at more than 20 Kroger locations. We're also asking for help with transporting donations from stores outside of Fayette County and sorting/storing the goods after drop off to our emergency shelter.
Complete this form to let us know if you or your group would like to volunteer.