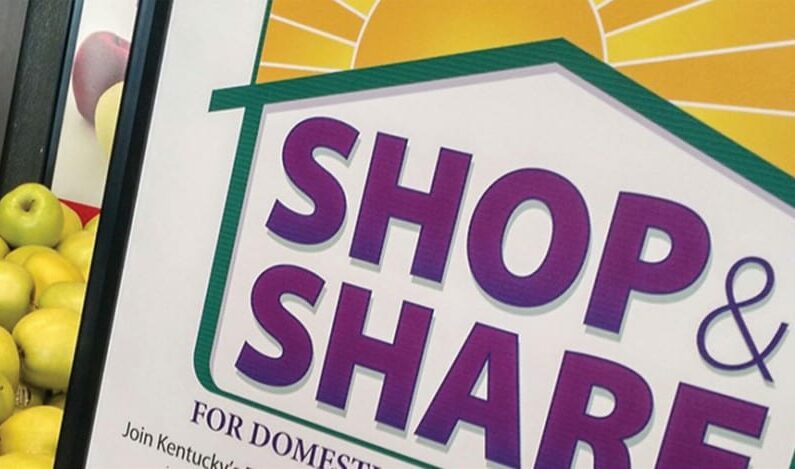 Thank you to every shopper and volunteer who supported survivors during this year's Shop & Share on Saturday, February 11.
Donations from 20 Kroger stores in our service have been delivered, sorted, and stocked in the pantry at our emergency shelter. We're grateful for the 100+ volunteers who helped make this big day possible.
Shop & Share is organized by the First Lady Britainy Beshear and Kentucky Coalition Against Domestic Violence in partnership with Kroger, Food City, IGA, and Super Dollar stores across Kentucky. The annual event was begun more than ten years ago by former First Lady Jane Beshear.
Complete this form to let us know if you or your group would like to be contacted for volunteer support during next year's event.