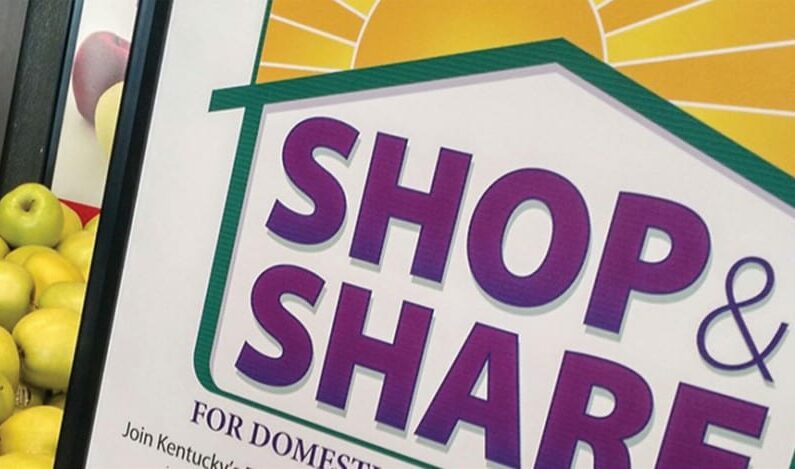 Blog
Shop & Share 2022
This year's Shop & Share is scheduled for Saturday, February 12.
Shoppers donate enough non-perishable goods during this one day to stock our pantry for almost a year!
Shop and Share is organized by the First Lady's Office and Kentucky Coalition Against Domestic Violence to support emergency shelters across the state. Every item collected at Kroger stores in our 17-county service area helps local survivors.
The day could look a little different because of the changing and on-going pandemic response, but statewide organizing for the event is moving forward.
Thank you to everyone who has volunteered to help or plans to shop on this important day!