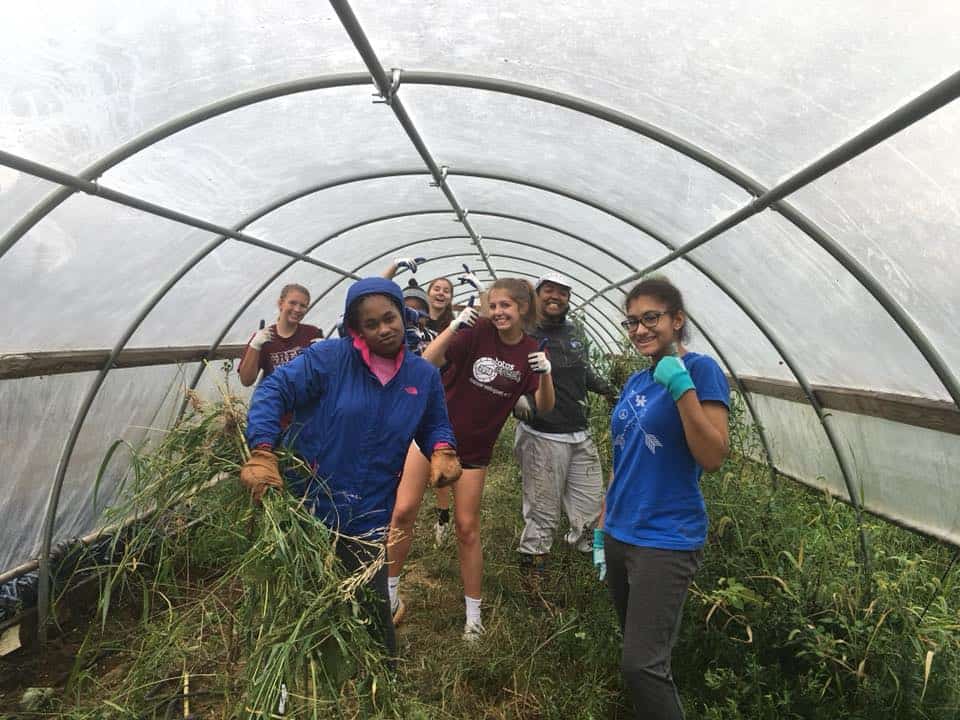 We are not allowed to host volunteers at our shelter or office location during response to COVID-19. Individual and group volunteer projects must be postponed until further notice.
Volunteers are at the heart of our mission to end intimate partner abuse in families and the community.
Thank you for your interest in volunteering! Our 17-county service area and the 40-acre property that surrounds the emergency shelter ensures there's always lots of projects that could use your help. We've prepared a list of ways your group can get involved, or let us know if you have another great idea.
Donation Drives 
Rest Well 
It's our goal to welcome every adult and child to the shelter with new twin-size sheet sets, a new pillow, and a new comforter of their own. When it's time to leave shelter, survivors can take their bedding to their new home. A donation drive to collect new pillows and beds-in-a-bag is a wonderful way to support our shelter.
Sorting Things Out
So much laundry gets done at our shelter every day! And our small shelter just doesn't offer a lot of storage space for families. A donation drive of towels, laundry baskets, carts, and storage bins helps survivors and the shelter stay organized. 

Under Drive
People often don't think about donating basic necessities like new undergarments, but these items sure do help at our shelter. We're often in need of children's and adult plus-size underwear.
Around the Farm
We believe bodies and spirits heal in nature. That's why we farm the 40-acre property that surrounds our shelter. A donation drive for the farm will assure survivors have the gloves, hats, and hand supplies needed for a day in the sun and fresh air. 
Supporting Transitions
The lives of survivors can change quickly after fleeing abuse. Many will begin new jobs and move to a new home as they begin again. Other survivors might need to flee the area to live with family or friends in another state until it's safe enough for them to return. Gifts of gift cards help our staff to be prepared to support survivors during these transitions. 
Individual and Group Volunteer Opportunities
Upcoming individual and group opportunities are listed here. Find a date, time, and activity that works for you. Then, complete the form at the bottom of this page to let us know you're interested. Please note we're unable to provide individual volunteer opportunities at times other than those listed on the calendar.
No opportunities at this time.