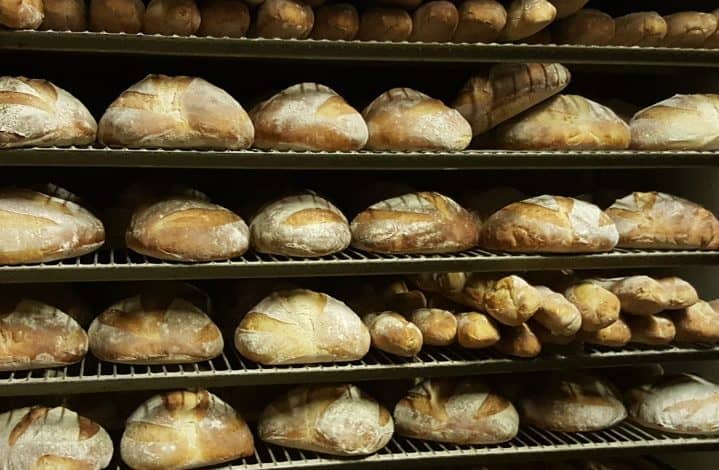 Blog
Healing Power of Community and Bread
While hardship continues here in Kentucky and across the world, we are continually inspired by the compassion and generosity of those around us.
There is nothing we love more than supporting and providing services to survivors of intimate partner abuse. What allows us to do this work is the immense amounts of support we receive from community partners and donors here in the Commonwealth.
As soon as COVID-19 hit Kentucky, a generous long-standing donor who wishes to be unnamed called Kristy Matherly of Sunrise Bakery and said, "I have an idea."  
The donor wanted to support both Sunrise Bakery, a small family business in Lexington, KY and GreenHouse17 – and that is exactly what they did. Ten weeks later, 200 loaves of bread have been purchased by the donor and delivered to survivors at GreenHouse17.  
"Sunrise provided and is supported and GreenHouse17 is nourished. THIS is the perfect example of CommUNITY. So grateful for people like [this donor] and organizations like GreenHouse17 that life ones to higher vibrations."
– Kristy and Steve Matherly of Sunrise Bakery  
When asking the donor who made all this local bread magic happen why they chose us and Sunrise Bakery, this is what they shared: 
Sunrise Bakery "… is owned and operated by generous, wonderful people who love this community and I wanted to support them as one of my favorite small businesses. I have always believed in GreenHouse17's mission to protect and heal survivors and buying bread from Sunrise for survivors to enjoy seemed like a triple win.
Making fresh bread is a daily act just as being kind and loving is a daily choice; every day we have an opportunity to choose how to respond to what life brings. Sunrise and GreenHouse17 walk that daily walk with joy and inspire me."  
Both Sunrise Bakery and our donor have gone above and beyond to support survivors both now and many times before. They both embody what it means the show up for community, and we are deeply grateful and inspired by their generosity and commitment to supporting survivors.