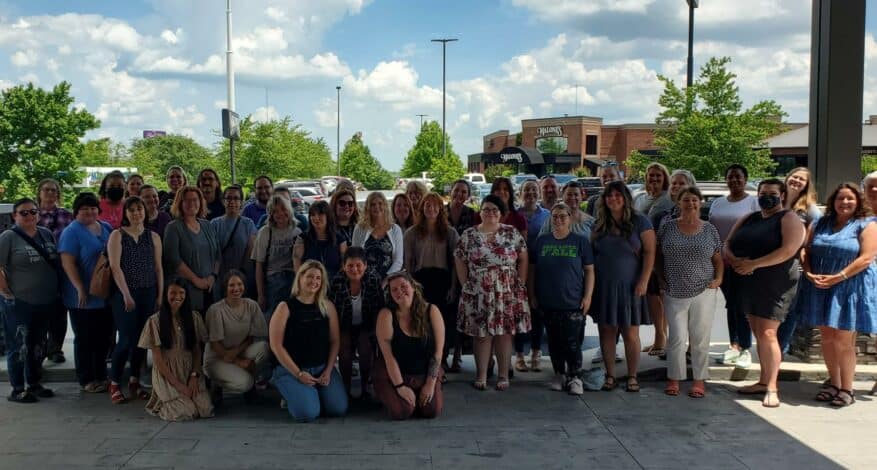 Blog
International Women's Day
International Women's Day (IWD), marked annually on March 8, celebrates the achievements of women and calls for women's equality. This year's IWD theme is #EmbraceEquity in the workplace, healthcare, sports, and arts.  
Jenny Garrett OBE, an award-winning career coach, trainer, and author, compiled 37 ways to embrace equality for the IWD blog. We've chosen a few of our favorites from Jenny's article and added a couple of our own here:
Flip it. 
Have you heard a woman being referred to as a 'working mom'? How often do you hear men referred to as a 'working dad?' If you can't flip it, don't say it.  
'One and done' is not enough.
Recruiting one woman is not enough to make change happen.  
Use an intersectional lens. 
Consider the diversity of women in your community and workspace. What are the experiences of women who don't identify as white, straight, or without disability? 
Read Invisible Women.
Written by Caroline Criado Perez, this book uses eye-opening data to understand bias in a world designed by men. 
Support art made by women.
Read books, listen to music, and buy art created by women. 
Listen. 
Ask women about their experiences and obstacles and act on their recommendations. 
Start at home.
Who does the housework, the lion's share of the caring and household admin?   
Support women-owned businesses.
Shopping at small businesses owned by women supports them and their families—and improves local economies. 
Stop stagnating women's careers.
When they are pregnant, parenting, or assuming the responsibility for the care of their parents.  
Don't leave the office housework to women.
Do women, even if in a leadership role, take on more admin tasks at your workplace? 
Advocate for gender equity in healthcare.
Know about common gender biases of doctors and call for the inclusion of more women in clinical trials. 
Tune in.
Keep in touch with world affairs, watch documentaries, listen to podcasts, and find ways to remove obstacles to gender equity. 
Use inclusive language.
When referring to groups of people, an inclusive "y'all" is better than the gender-specific 'you guys" or "ladies and gentlemen." 
Separate performance.
Appreciate that talent doesn't just look and behave in one way. Separate performance from potential and personality from skill sets. 
Watch and attend women's sporting events.
Start with the University of Kentucky Women's Basketball, Softball, or Soccer games. 
Check your bias.
Take the Implicit Association Test to measure attitudes and beliefs that people may be unwilling or unable to report. 
Believe survivors of intimate partner abuse.
Support missions like ours to advocate against power-based violence, call for change, and support survivors during the healing journey.