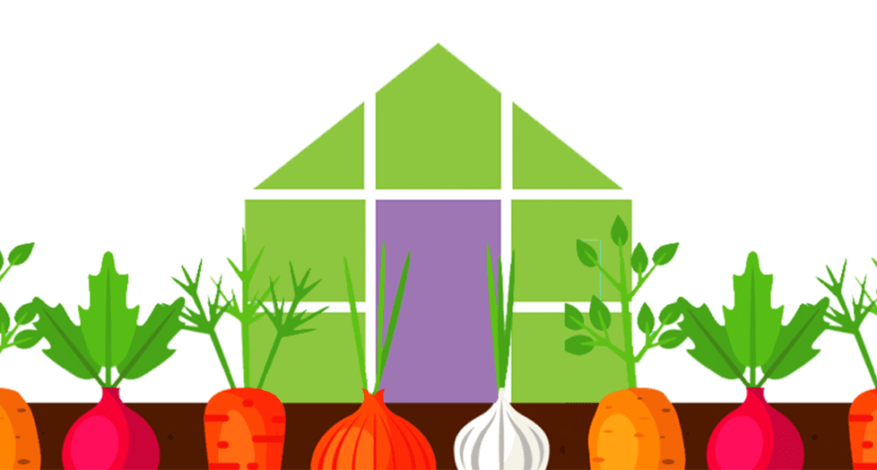 Blog
Autumn Vegetable & Herb CSA
As our summer flower season continues, we look forward to autumn vegetables and herbs from the farm. And we want to share this year's harvest with you! We are committed to sustainability, so shares are limited. Don't miss out on your chance to nourish your body and support survivors.
HOW IT WORKS
Membership includes 12 weekly shares of our farm's vegetable and herb harvest beginning September 2 and ending November 18. Your shares will be ready for pickup on Wednesdays between 4 – 6 pm at the High Street YMCA, 239 E High Street, Lexington.
You'll receive a generous selection of seasonal vegetables and herbs each week. Typical shares include 5-7 items with enough fresh veggies for a family of 2-4 people or split with a friend or neighbor. We'll send you an email with produce listing and recipe ideas the Friday before each week's share is distributed, so you can meal plan over the weekend.
WHAT YOU GET
Each week's share will change with the season, but we anticipate the following monthly harvests:
September: basil, beans, beets, broccoli, cabbage, carrot, cilantro, dill, kale, kohlrabi, peppers, radishes, yellow squash, zucchini
October: arugula, basil, beets, broccoli, cabbage, carrots, Chinese cabbage, cilantro, collard greens, collard greens, dill, kale, kohlrabi, leeks, lettuces, pac choi, peas, pumpkin, radishes, snap peas, spinach, sweet potatoes, turnips
November: arugula, beets, broccoli, butternut squash, carrots, collard greens, kohlrabi, leeks, lettuces, parsnips, radishes, rutabaga, snap peas, snow peas, spinach, Swiss chard, turnips.

WHY IT MATTERS
Your membership supports nature-based healing for survivors of intimate partner abuse, and you receive fresh local produce from a farmer you know. Our farm is committed to sustainable agricultural practices. We use organic fertilizers and compost, and our pesticides and sprays are derived from natural sources. Drip irrigation and hand labor control our farm's carbon footprint.
We farm to make healthy meals for adults and children living at our emergency shelter. Survivors grow strong in body and mind while tending to the vegetables and herbs on the farm. We share the harvest with the community to raise awareness and support for the mission.
Our farm is supported by research related to trauma-informed care for women veterans, studies exploring the restorative and healing outcomes of therapeutic gardens, and examinations of "social farming" as a means to promote healing and community networks in rural areas.