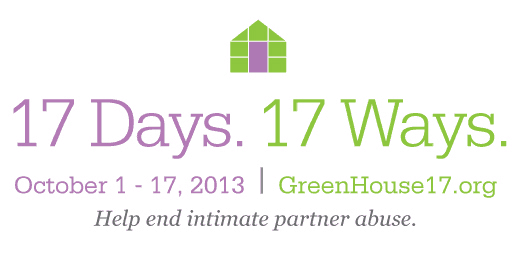 Blog
17 Days/17 Ways Awareness Campaign
People ask us, "What can I do to help?" This October, during National Domestic Violence Awareness Month, we'll give you 17 ways.
Look to our blog, Facebook page, and Twitter feed every day from October 1 to October 17 for practical ways you can nurture victims of abuse and help put an end to intimate partner violence in families and our community.
Act on the ones that seem doable to you, and share them with your friends and family.