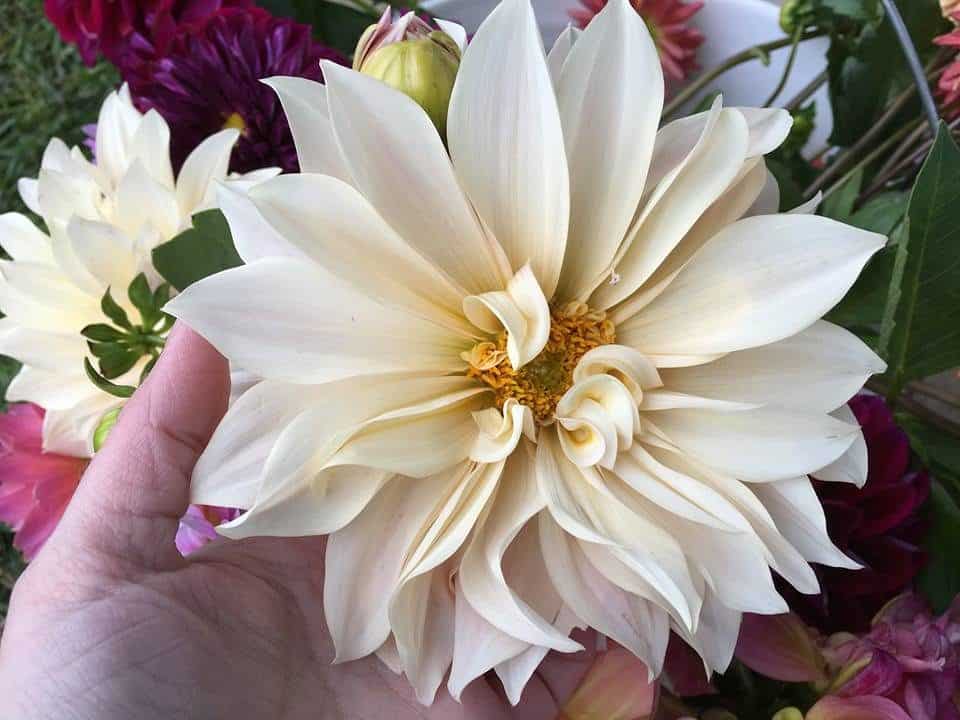 Blog
Wedding Tributes – A different kind of giving
Most of us have been there: invited to a wedding, we find ourselves confronted with a registry that seems a thousand miles long. We ask ourselves, what do they really want? What do they really need? The whole process can be overwhelming. A new trend is taking shape that takes some of the worry out of wedding registry shopping: donating to a charity of the newlywed couple's choosing.
Catherine and John
Catherine Monzingo, who as a family law attorney has worked with GreenHouse17 in the past, says she and John were getting married at a time when they were both already financially established and not in need of a lot of things. So they chose several charities, including GreenHouse17, to which they requested wedding guests donate in lieu of gifts.
Catherine explains that choosing our organization was partly a "sentimental reason," in that "a gift to GreenHouse17 will help others rebuild their lives as a complement to us beginning ours together." She also notes that she and John are "outdoor folks" themselves, and therefore "appreciate the benefits that the farm component of GreenHouse17 offers."
Somewhat surprisingly, Catherine found that some of the guests seemed "incredulous" that "a gift to charity would indeed be a lovely and appreciated tribute to our marriage." She thinks this comes from an "anticipated feeling of being 'empty handed' at a celebration," and the donor not being aware that GreenHouse17 lets the couple know when a gift has been made in their honor.
She notes that she has been "delighted" to learn of the gifts made to GreenHouse17 in honor of her wedding to John.
Diana and Kent
Diana Hultgren, a chaplain who first heard about our organization through this UKNow article, says she was "deeply moved" by the story, for several reasons, and knew as soon as she read it that she wanted GreenHouse17 to be a recipient of her and new husband Kent's wedding registry.
"The women in my family were great lovers of plants and gardening," she explains, "and instilled that joy and solace in me from an early age." As she is also a survivor, Diana connected with the nature-based healing of our work, saying, "Studying and working with plants, understanding their needs and their intricate connections to their environments was critical for my own hope, self-determination and healing."
Diana and her husband Kent have been doing "alternative giving for Christmas for some years now, making donations to organizations or projects in honor of family and friends." When they started planning their wedding, they wanted their union to give back, she says, as "connecting and investing in our local and wider community is very important to us."
Choosing GreenHouse17 was part of doing everything "as locally and intentionally as possible, with an emphasis on sustainability, connection and community building." Diana says that they listed several charities on their alternative wedding registry, and "people loved it."
"The generosity of our friends and families was incredible, and so much more than we ever anticipated."
Diana believes that the guests were "not only delighted to have a meaningful alternative to more traditional giving, they were more generous because it felt so good to celebrate that way." She also notes that having GreenHouse17 as a beneficiary "informed a lot of people who had not heard of GreenHouse17 yet, and inspired others to choose this kind of alternative giving for their life passages and celebrations."
Diana has continued to find different ways to give, noting our agency was on her employer's list of charitable organizations to which she could designate a donation from each paycheck. "It was so easy to arrange," she says. "I was thrilled to find a sustainable way to contribute through my work, which brings me joy."
Incorporate Tribute Giving in Your Ceremony
We are so appreciative of all of the couples that have thought of us during their time of matrimonial bliss! If you are interested in making our mission a beneficiary of your wedding, please complete the short form below this story. We can share how other couples have incorporated their wedding tribute giving from invitation to the big day.
This article is part of a series. Read more articles about different ways to support survivors at this link.