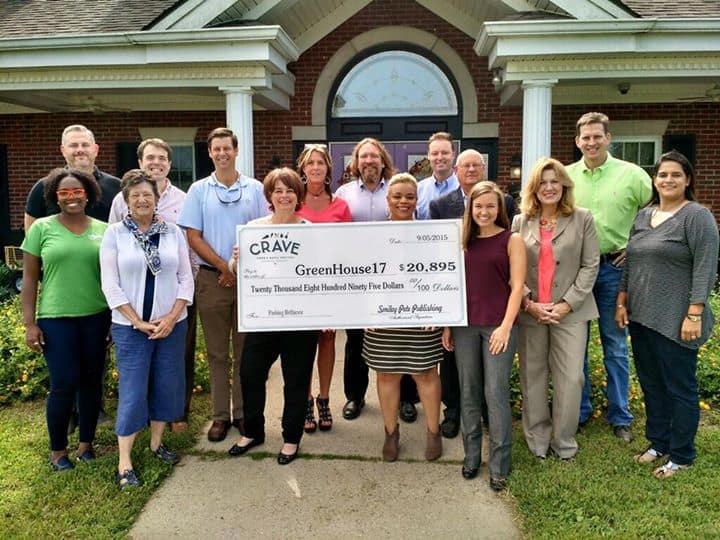 Blog
A BIG CHECK FROM A BIG WEEKEND!
Did you go to Crave Lexington this year? Did someone direct you where to park and you donated $5? Did you receive a flyer that day, handed to you by a smiling volunteer with our info on it?
Then we need to thank you!! Big time!!
Our Board of Directors, Executive staff, and the bestest volunteer coordinator ever, Helue Shalash, just accepted our proceeds check from Smiley Pete Publishing today at shelter!
And obviously we could barely keep our knees from buckling!
Over $20,000 to support survivors was raised from parking donations during the event!
This big check will go towards our mission to end domestic violence and nurture lives harmed by intimate partner abuse. Thank you to Smiley Pete! Thank you  Helue! Thank you to the over 80 volunteers that donated time!
And thank YOU!!! Your $5 made a difference.