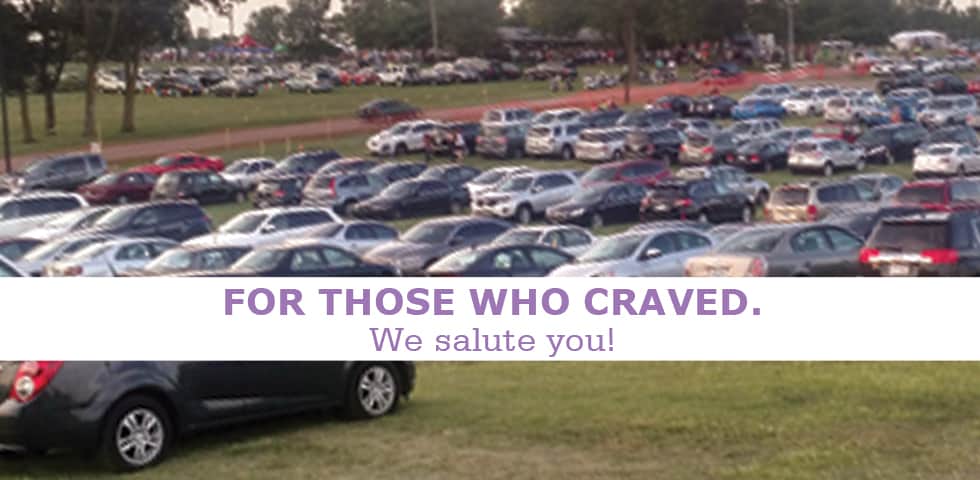 Blog
CRAVE LEXINGTON SUPPORTS SURVIVORS
We enjoyed two beautiful day at this year's CRAVE LEXINGTON! And each and every car in this photo represents a donation to our mission to end intimate partner abuse. We are so very thankful for all the volunteers who helped with parking at the big event:
The kind and dedicated friends and family of Helue Shalash…
The amazing staff at BaK 4 More Studio​…
Our Board of Directors and staff and their friends and family…
Supporters and survivors and their friends and family…
Thank you, too, to the event-goers who paid $5.00 to park and support survivors  in central Kentucky.
Crave Lexington is a festival that echoes our mission in many ways. We believe in the power of good food and good music to nurture lives, and local solutions are the foundation of our approach to the mission to end intimate partner abuse. Right now, 33 adults and children are living at our emergency shelter. We could not provide 24-hour crisis intervention services for survivors without the support of this generous community.
We are so very grateful for the support of the event organizers, volunteers, and participants. Thank you!