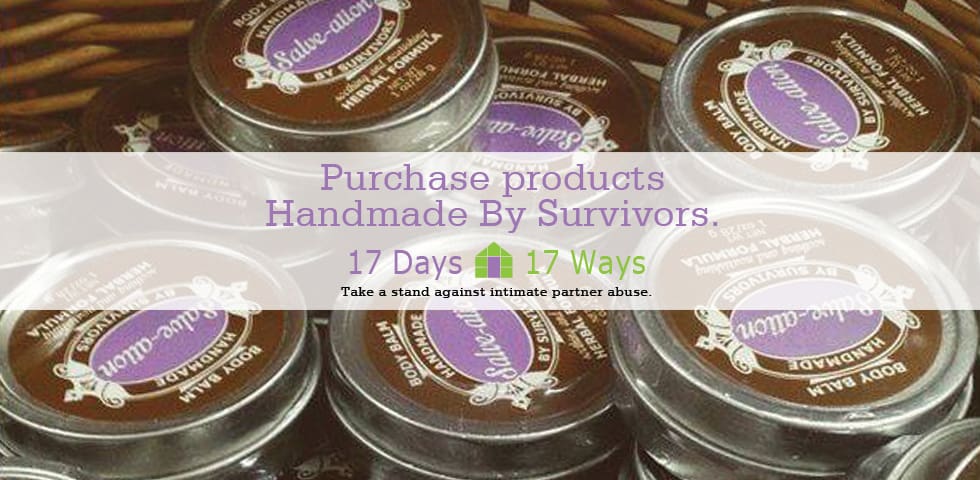 Blog
Day 14: Purchase Products Handmade By Survivors
Have you visited our Etsy Shop? Our shop sells self-care products that are Handmade by Survivors. Every product is natural, nourishing and made on the farm that surrounds our emergency shelter.
Making products such as lip balms, salves, and soaps has a special connection to our mission. The process provides work-based healing and small-business experience for survivors, while generating funding for our services.
"The farm has given us a sense of purpose and provides a loving family atmosphere that most of us lack and genuinely need."
This unique approach to survivor services has received the national Mary Byron Project Celebrating Solutions Award, Kentucky Nonprofit Network Innovative Nonprofit Award, Center for Nonprofit Excellence Pyramid Award for Social Innovation, and the Kentucky Housing Corporation Innovation Award.
We believe handmade is healing, and we believe in making quality products. Here are some comments from customers:
"Love the scents and the way the products leave my skin."
"Great products! I couldn't have been happier with my purchase."
"Smells awesome and makes my skin and lips super soft!"
"Lip balm and body balm are wonderful on winter dried skin!"
"This soap is wonderful. Leaves the skin feeling soft and clean. Would purchase again."
Right now our Salve-ation Herbal Formula Body Balm is on sale for half off. And as  a special thank you for your support of survivors, we are offering a 17% discount on purchases made from our Etsy shop through Saturday, October 17 at 11:59 p.m. Just enter the coupon code 17WAYS when you check out.

This post is part of our 17 Days/17 Ways campaign to take a stand against intimate partner abuse.