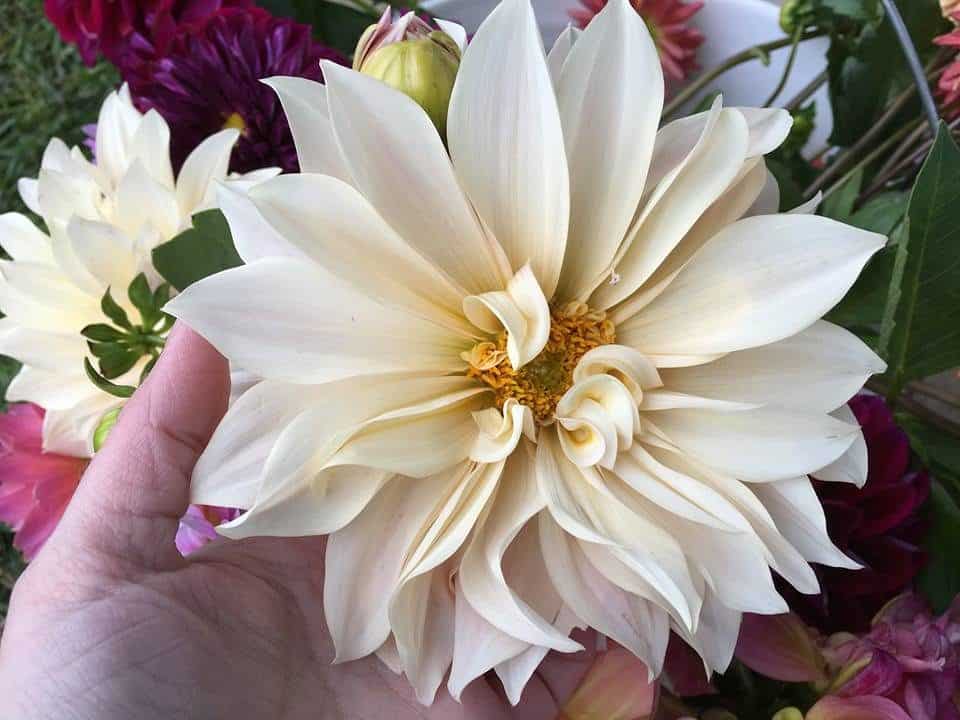 Blog
Five Reasons to Join Our Summer Flower CSA
Have you ever considered the impact of the flowers that you buy?

Cut flower production is a huge global enterprise. Did you know up to 80% of cut flower sales in the United States are imported? When flowers are mass imported, it is difficult to know whether they were produced using practices that are good for the environment and for employees.
Here are five reasons to sign up for our Summer Flower CSA:
You get beautiful cut flowers! You can choose to receive your flowers arranged or wrapped in paper. Weekly, bi-weekly, and monthly membership options are available.
You support a work stipend program that prioritizes safety and honors the effects of trauma on body, mind, and spirit.
You support a farm and nonprofit organization that is committed to the benefits of nature-based healing.
You minimize the miles traveled by your cut flowers. Our flowers are local — grown and distributed in Lexington!
Your support ecologically sustainable techniques on our farm. It's good for the environment!
Membership in our Summer Flower CSA ensures that your flowers are locally grown, and our organizations invests the cost of your flowers right back into our programming to support local survivors of intimate partner abuse. Hope blooms!
Follow this link to sign up for our Summer Flower CSA. Early members receive 10% off regular fees through April 1.