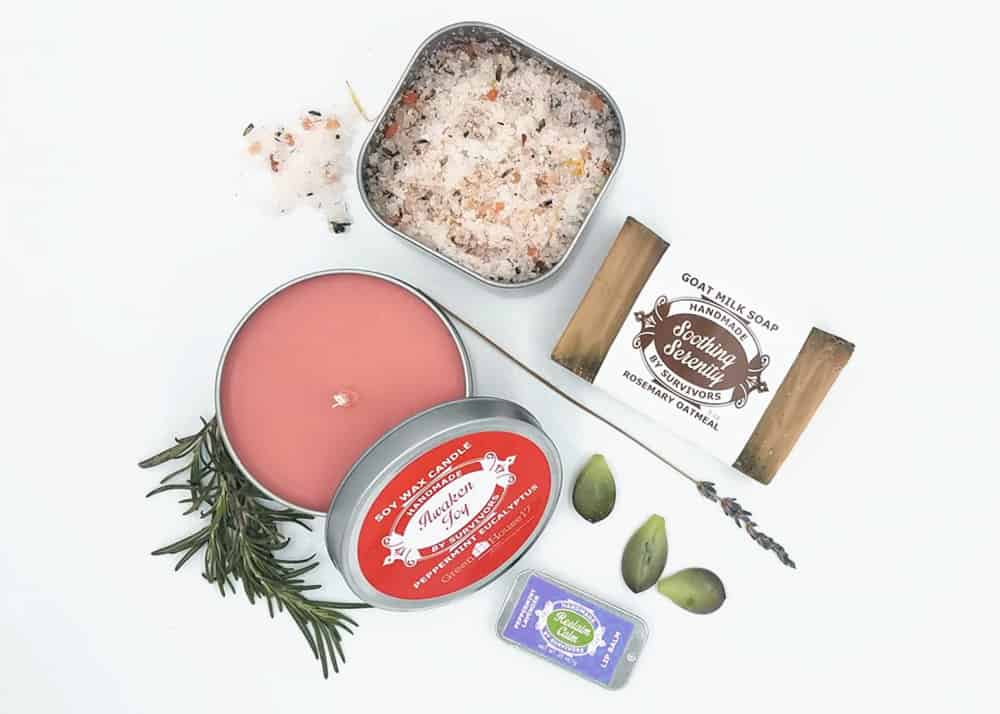 Blog
Holiday Hope Box: Support Survivors and Send Hope
A curated box of Handmade By Survivors products makes the perfect holiday gift for yourself or someone special. Natural and nourishing, every item included in our Hope Box features essential oils and dried flowers from our farm.
This has been a tumultuous year for all of us. I have world stuff. I have national stuff, I have health stuff, I have female stuff, and I have love stuff. Then there's the stuff that comes with being Black, this Black stuff contributes to all of that. And for the first time in this program, I was able to have a platform where I was able to talk to someone of another race, and actually carry on the conversations that we need to have as a race. We left feeling refreshed and lightened. It was as if, for lack of better words, I could celebrate me without having to protect others. – Jewell
It goes without saying that we all could use a bit more hope after this past year. Consider sharing the gift of hope by sending one of our Holiday Hope Boxes this season. Your purchase of Handmade by Survivors products will support victims of intimate partner violence as they establish safety, heal from the physical and emotional wounds of abuse. Making products has a special connection to our mission. The process provides collaborative work and microenterprise experience for survivors, while also generating resources for our organization.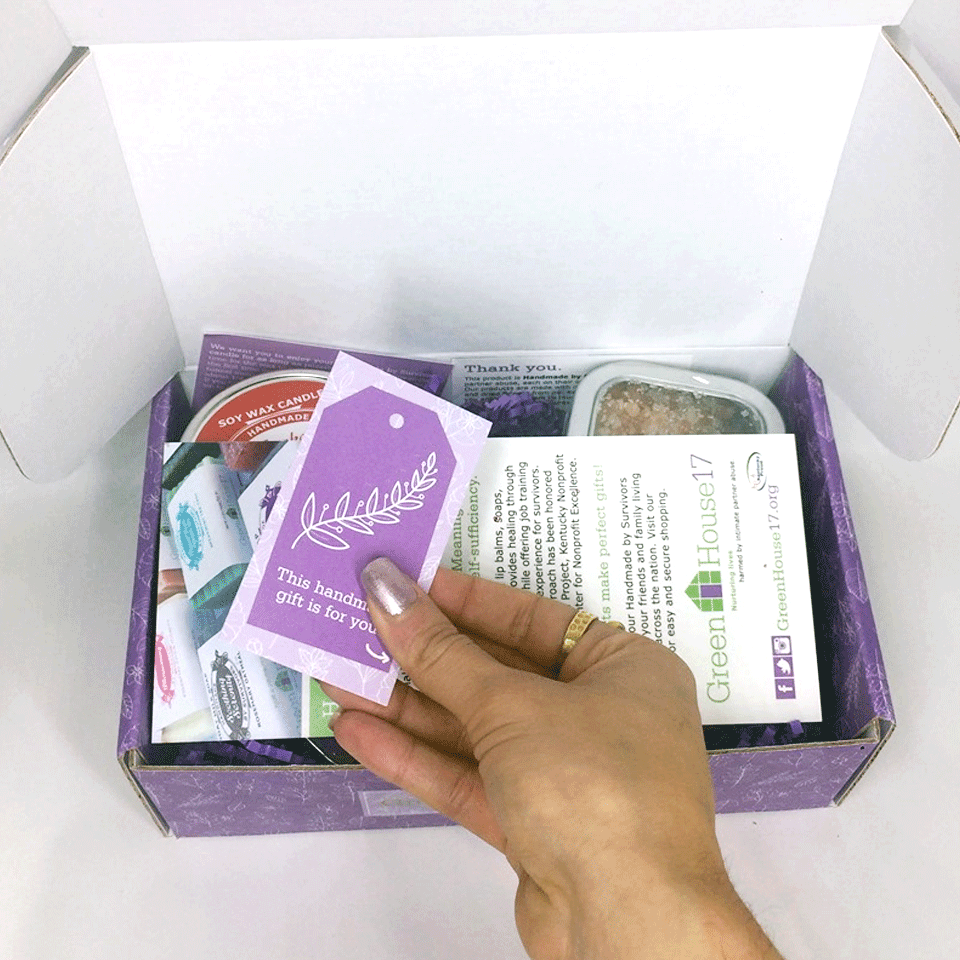 Each Holiday Hope Box includes the following:
1 – 5 oz bar of handmade soap
1 – 8 oz tin of natural bath salts
1 – 3 inch soy wax candle
1 -.25 oz lip balm
Our Hope Box ships free to any address in the United States. To ship for free to yourself or a gift recipient, the Hope Box must be purchased in a separate transaction. See additional Hope Box shipping information in the related tab on this page.
Our products are Kentucky Proud.