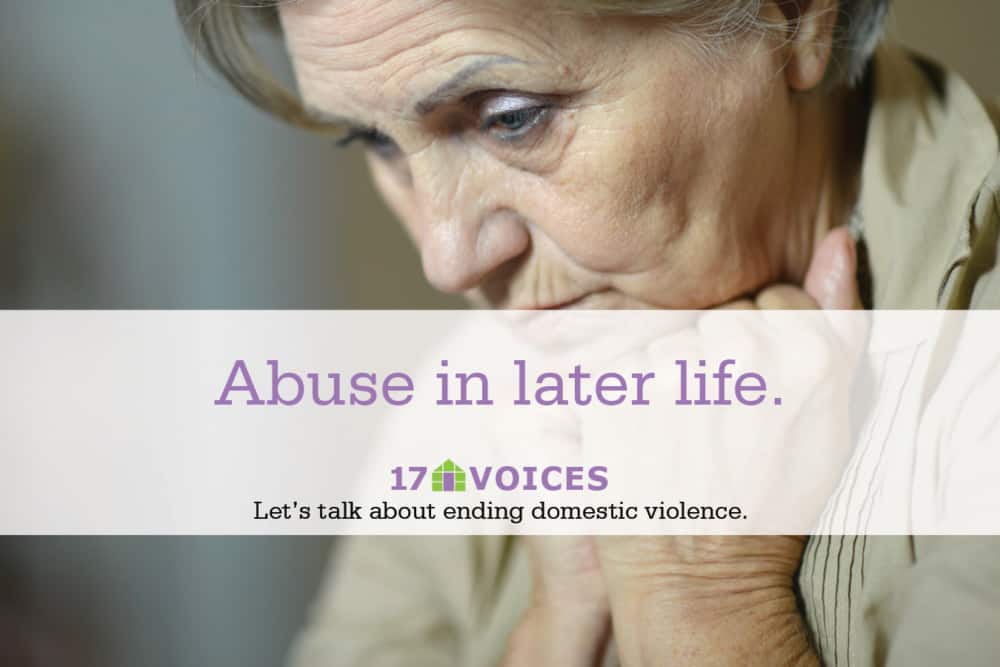 Blog
Intimate partner abuse in later life
[sgmb id="1″]
By Sherry Huff Culp, Nursing Home Ombudsman Agency of the Bluegrass
Have you ever considered what it must be like to be a survivor of domestic violence, aging, disabled, and living in a nursing home? 
In Kentucky  there are over 34,000 residents living in licensed long-term care (LTC) facilities.  The majority of these residents are impoverished older women with two or more disabilities. Some have experienced domestic violence their entire lives while others may have only experienced it since becoming dependent upon caregivers.
A significant portion of elder abuse cases reported in the United States involve partner violence.
The aggressors include spouses and former spouses, partners, adult children, extended family, and in some cases caregivers. Often abusers threaten survivors with nursing home placement if they tell anyone about the abuse.  Some abusers use their role and power to financially exploit their victims. Others feel that they are entitled to get their way because they are the "head of the household," or because they are younger and physically stronger than their victim is.
Older women are likelier than younger women to experience violence for a longer time, to be in current violent relationships, and to have health and mental health problems, but no one seems really prepared to address the needs of a survivor once they move into a nursing facility.
So often new admissions are asked to quickly conform to the institution's daily flow. Some residents never have an opportunity to express their needs and wishes.  One of the roles of the Long-Term Care Ombudsman is to visit with residents and learn more about who they are and what they need from their caregivers.
We work very hard to develop relationships with residents and teach them about their rights. One issue that consistently arises while we advocate to improve care and resolve problems is short or insufficient staffing in these institutions. In Kentucky there are no staffing ratios like we have in child care settings.
When there are not enough staff working in nursing homes the needs of residents are neglected, and it increases the likelihood that domestic violence can begin or continue.
Isolation and vulnerability are two of the scariest things about aging, but we can help reduce these fears and protect each other if we demand more caregivers by the bedside, better training for workers, and more person centered care.
This post is part of our 17 Voices campaign during Domestic Violence Awareness Month. 
Sherry Huff Culp is the Kentucky State Long Term Care Ombudsman. October is also Residents' Rights Month. Learn more about the Nursing Home Ombudsman Agency of the Bluegrass at this link: www.ombuddy.org.