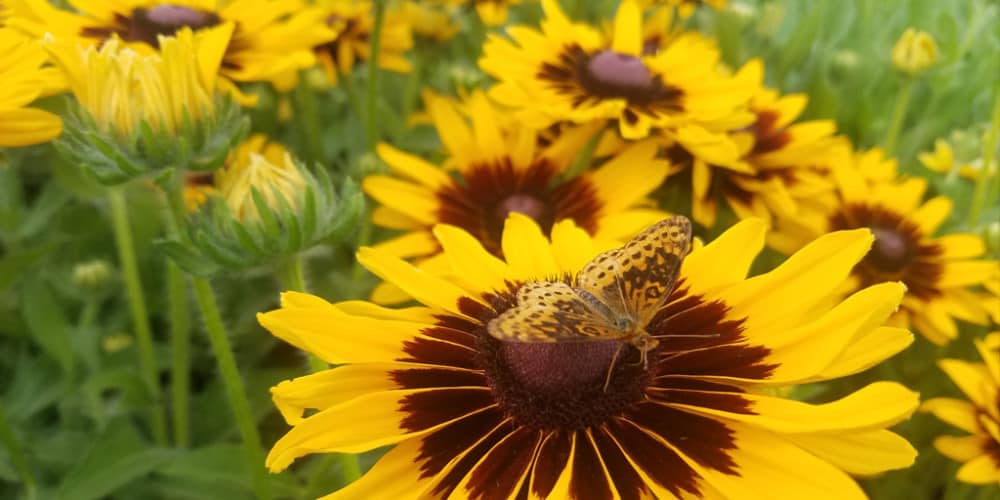 Blog
It's time to let love grow – Summer Flower CSA
The birds are back in town, so that means blooms are just around the corner.
Early member registration is open. Follow this link to sign up today!
It's almost our favorite time of year here on the farm! If you've ever had the chance to visit our farm, you know it's pretty magical. Holding space for survivors to heal and grow with nature means the world to us. And it brings us joy to share a bit of the transformation happening in the fields with you. Our Summer Flower CSA provides this opportunity.
"Over the last few weeks I have dealt with a lot of serious emotion. When I work on the farm it seems like all my problems are gone." Survivor reflection from the farm.
When you become a member of our Summer Flower CSA, you're supporting nature-based healing for survivors of intimate partner abuse.
Every membership is an investment in the lives of courageous survivors, each on their own journey of safety, healing, and stability. But before we get too far along, let's start with the basics. You may be wondering, what exactly is a CSA?  
CSA is the abbreviation for community-supported agriculture. This phrase means both the farmer and member share in the benefits and risks of agricultural production. We're in this together. It's us against the unbridled seasons here in the Bluegrass. Thankfully, our local chemical-free flowers love Kentucky as much as we do. 
In the CSA model, farmers like us commit to keeping members informed about successes and challenges on the farm with a monthly member newsletter. Members like you accept that a few bug nibbles on leaves are beautifully natural, and shares could be sparse if a windstorm pushes through the farm.
"Worry and flashback decrease because I'm able to see the fast growth of these amazing plants, knowing that I feel validated that one day I will grow with time, my mind will get through these trials. I feel like I can breathe."
If you are interested in joining the Summer Flower CSA, early member registration opens on Friday, February 28. 
But you'll want to move fast. CSA memberships sold out the past two years. Although we plan to grow more flowers to welcome new members this year, even more people have expressed interest in a share of the beautiful blooms.
Speaking of blooms, let's talk about the types of beautiful flowers grown here on the farm. While the colors and varieties change throughout the summer, you'll receive a seasonal variety of stems in your flower shares. These are the most prolific on our farm: 
June flowers include Bachelors Buttons, Calendula, Snapdragons, Ageratum, Rudbeckia, Celosia, Zinnia, Basils, Sweet Peas, Bells of Ireland, Nigella, and Queen Anne's Lace.
July flowers include Zinnia, Celosia, Ageratum, Basils, Sunflowers, Marigold, Rudbeckia, Gomphrena, Coneflower, Globe Thistle, and Queen Anne's Lace.
August flowers include Zinnia, Celosia, Amaranthus, Ageratum, Basils, Marigold, Sunflowers, Gomphrena, Sweet Annie, and Dahlias.
September flowers include Zinnia, Celosia, Ageratum, Marigold, Basils, Sunflowers, Gomphrena, and Dahlias.
With the support of our amazing community partners, we offer pickup from several locations in downtown Lexington. This year, our wonderful community partner pickup sites include:  
Limited delivery for an additional weekly fee is available to homes and companies with a Lexington address.
Early member registration is open. Follow

this link

to sign up today!